The dust (well, confetti) has settled on our Vegas wedding trip, and so it's onwards and upwards with the planning for the Big Day...part deux.
First up on the very long list of things to do - deciding on a venue.
We're in the lucky position where we don't need a licensed wedding venue as we're already married (keep up at the back!) - and so the sky is the limit (in theory, anyway) when it comes to picking a place to say 'I Do', again.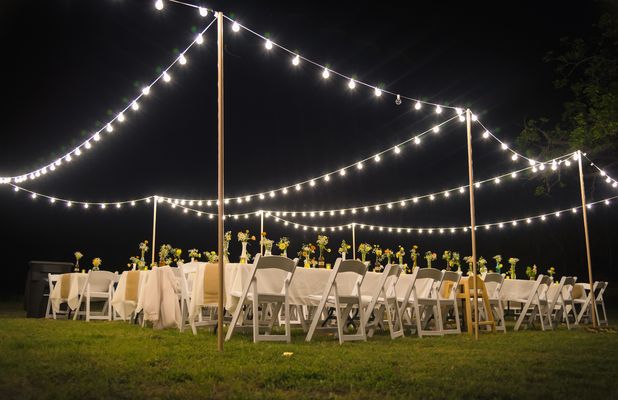 With that in mind, I googled and pinned my way through hundreds of breathtaking and massively over-budget venues (a girl can dream, after all) before settling on the decision to go for somewhere rustic and rural, a countryside setting with preferably a tipi or a marquee for merriment with just a slice of city styling to reflect our tastes.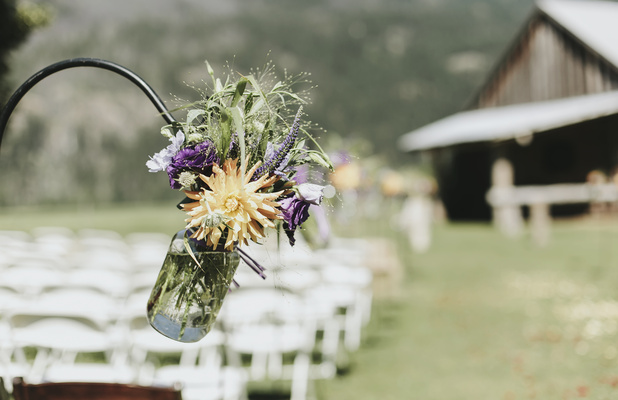 Our criteria was that our venue had to:
A) Accommodate around 100 guests.
B) Be near where both our families live.
C) Have a laid back atmosphere and no package deals so we really could make it a totally unique, DIY wedding day.
D) Have plentiful on-site accommodation for family and friends.
E) Oh and no restrictions on noise or suppliers.
Not much, then I hear you say!
After visiting various venues and tipi hire companies, we quickly realised that, sadly, the tipi option was well out of our price range. Sad face. Especially as you have to take into account electricity, water and toilets in addition to the tipi itself - and the hefty cost of the grounds too!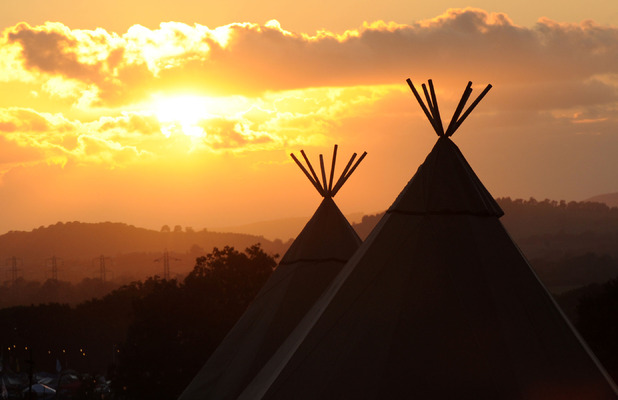 There really is a lot to learn when it comes to weddings as I'm quickly starting to realise (shout out to all the Bridezillas out there. I feel you, sisters).
We crammed in half a dozen venue viewings into a couple of weekends and headed off with open minds. After stumbling across
Canopy And Stars
- a hand picked selection of quirky venues - we went to see a couple of venues, including Hertfordshire's
Lodge Farm
as well as the show-stopping
Preston Court
in Kent (complete with its own vintage carousel!) where a fellow
Reveal
bride tied the knot.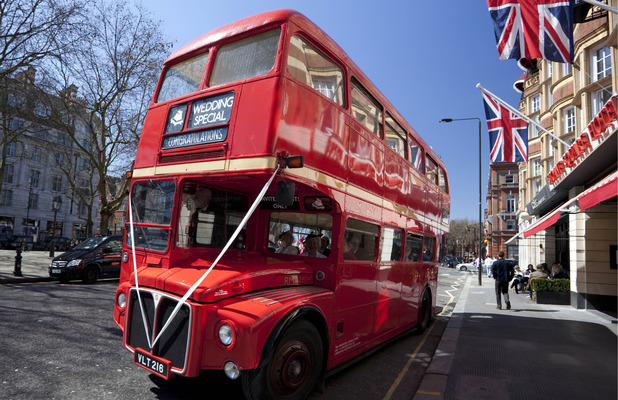 When you find your venue you instantly know - you just get this feeling that you've found The One. Much like finding a husband, then.
This is what happened when we stumbled across
Huntsmill Farm
, a relatively new blank canvas venue in Buckinghamshire, which ticked all the boxes for us. (It had nothing to do with the similarities between the name and my maiden name, honest!)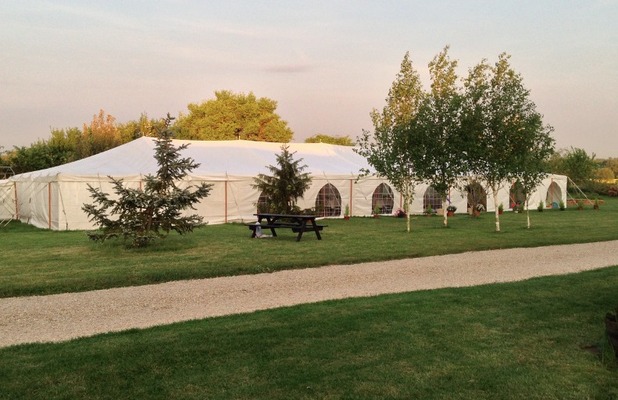 Huntsmill Farm
has played host to just a handful of weddings since opening its doors last summer, including the lovely owners Ruth and Henry, who celebrated their own special day here. A brilliant advert if you ever needed one, eh?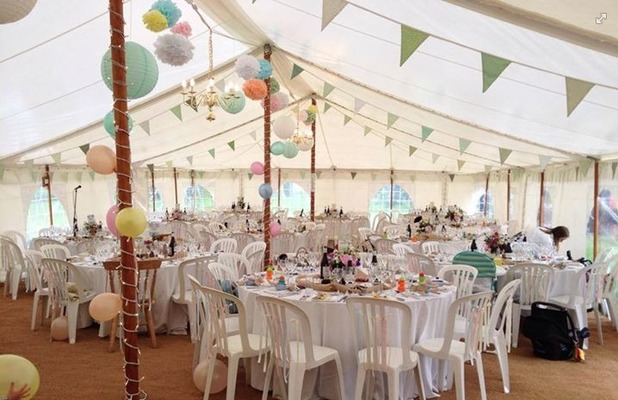 We stumbled across it after finding an uber-cool couple's wedding on a
blog
and immediately arranged a viewing.
We were impressed with the quaint holiday cottages which could comfortably accommodate 40 of our friends and family, the backdrop of beautiful Buckinghamshire countryside overlooking the grounds (600 acres no less!) and the traditional style marquee option - and seeing the magnificent oak tree which we plan to hold our wedding blessing under sealed the deal.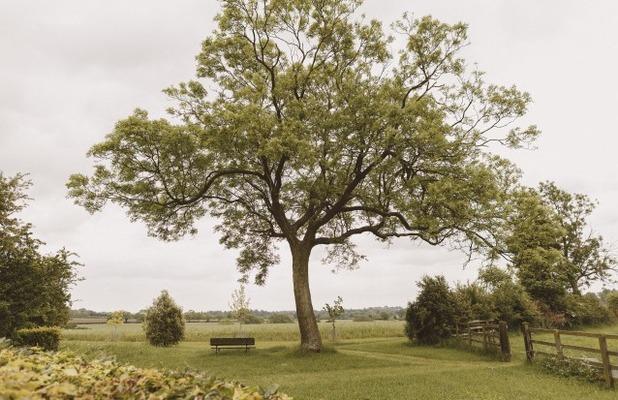 After being shown around the venue and discovering that the little things you often overlook such as toilet facilities, electricity, water supply and amble parking, were all included for a very reasonable price, we settled on a date and put down a deposit pronto.
Tips for finding your perfect venue:Write down a list of must haves - and stick to it
If you've got your heart set on a rustic barn setting and a church ceremony, there's no point wasting precious time visiting country house venues, is there? You know it makes sense.
Stick to your budget
Of course most venues aren't very black and white when it comes to pricing without luring you in for an overwhelming tour first. But try your best not to be tempted to visit the venue Posh & Becks chose - as no doubt you'll be left disappointed to find it's slightly over your budget. Boo.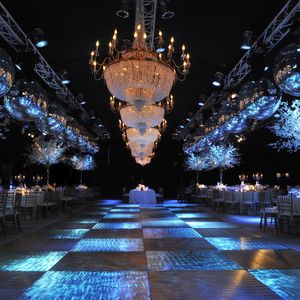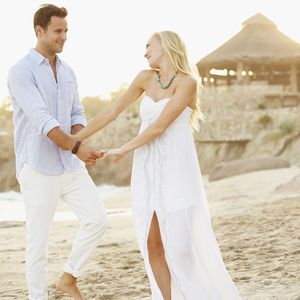 Look at reviews and wedding blogs to find ideas for styling your venue
Especially if it's a blank canvas. The plainer the venue, the more it will cost in time, effort and cash to decorate. Simples.
Bear in mind the weather when selecting an outdoors venue
Do you have a plan b for if the heavens open and you're planning a garden ceremony? Nope, didn't think so.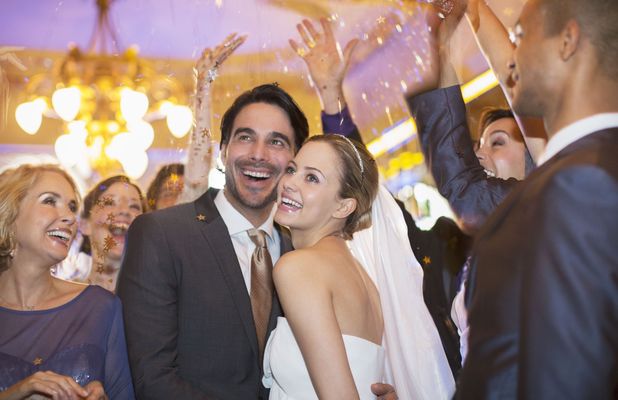 Ask around
Speak to friends who've attended weddings and see which venues they rave about and which ones weren't so great. It's like TripAdvisor but for weddings.
Be flexible
If you haven't got your heart set on a New Year's Eve wedding or the ultimate Valentine's Day wedding, consider going out of season or booking a last minute date. Or even a Friday. It's all the rage right now. It's a sure fire way to save money. Money that can be better spent on.... well, wedding shoes of course!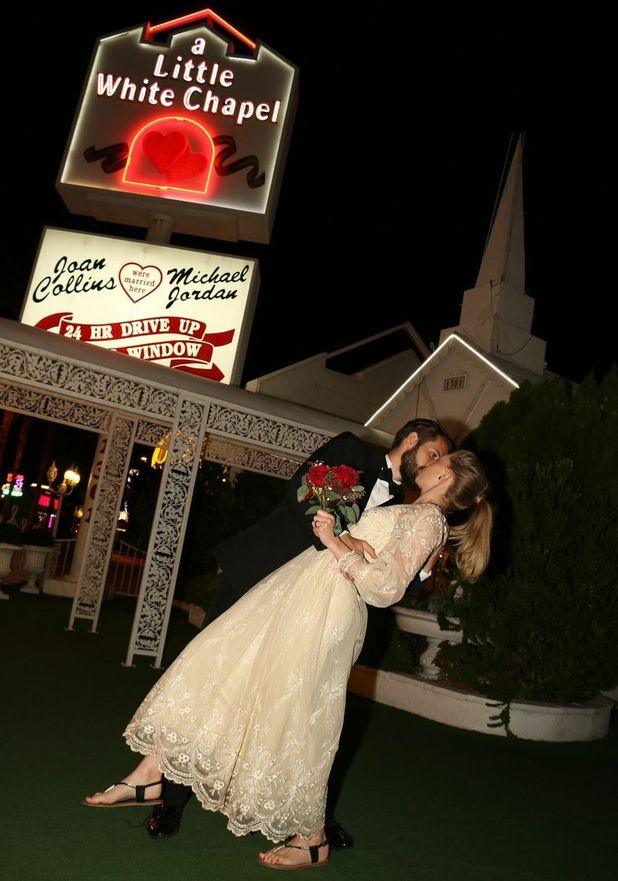 Got elderly relatives or children attending? Yep, thought so!
You'll need to bear in mind their mobility needs to access the venue. So steep steps are a no no, then. You can cross that Rapunzel-esque castle turret off your list right now.
Bear in mind your expected guest numbers
After an intimate church ceremony? You won't get that with 200 people on the guest list. Do you really need to invite Brenda from accounts and your second cousin's next-door-neighbour's mate Jim? More on that to come...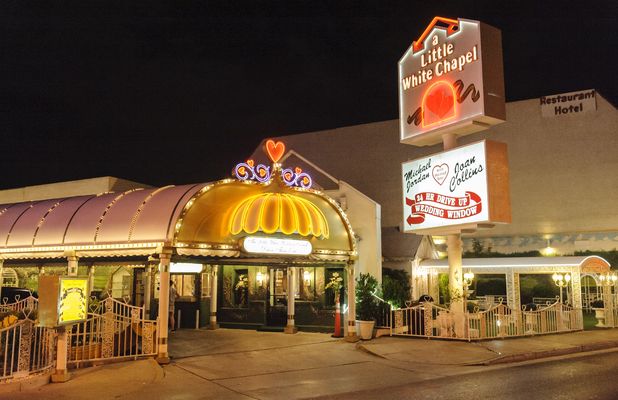 Run your potential dates past the venues before looking to avoid disappointment
There's nothing worse than setting your heart on somewhere, only to find it's fully booked. Just look at Mary and Joseph and the whole Bethlehem debacle. Not ideal. When you do find The One - secure it with a deposit, ASAP.
View the venue at the times your wedding will be to get the best idea of how it will look
That dimly lit tithe barn might be in danger of becoming a spooky pitch black dungeon after sunset. Not to mention the cobwebs! Don't be afraid to ask to visit several times. You'll need to get a feel for the place so you can plan your day accordingly. Most venues should be happy to help.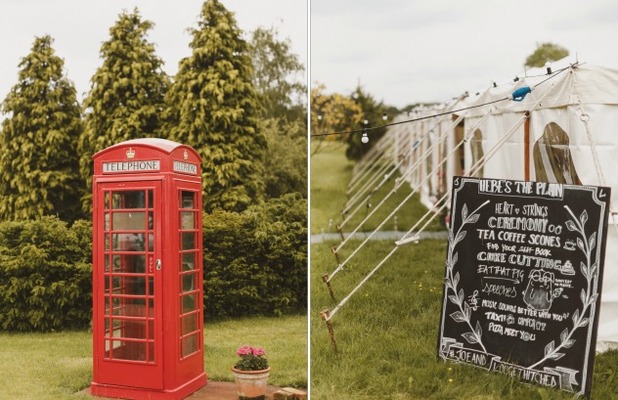 Don't be afraid to negotiate
Hey, if you aren't going to be making use of the chairs and tables on offer from your venue, then why should you pay for them? Have you booked a last-minute date? These are both great bargaining chips. Go forth and seek a discount!
Next week: Picking a photographer
For exclusive competitions and amazing prizes visit Reveal's Facebook page NOW!