Are you ready to Hygge? That's the Scandinavian term for taking the time to enjoy life's simple pleasures and it's pronounced hoo-GAH.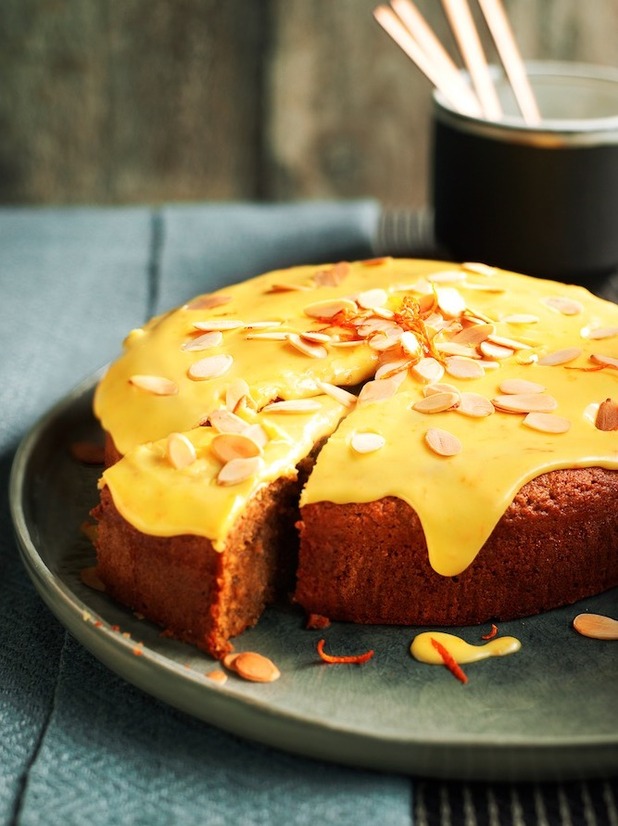 Food is a crucial part of this lifestyle trend and Sainsbury's has teamed up with Hygge superchef Signe Johansen for some amazing recipes.
We love this rich, comforting spiced almond torte with a clementine glaze which is just perfect for cosy nights in and were lucky enough to sample a slice that Signe baked herself recently.
It really is absolutely delicious - and so easy to make, full of flavour from the warming spices and delicious with a cup of coffee, or something stronger...
Ingredients
For the torte:
4 medium eggs, separated
100g light brown muscovado sugar
100g golden caster sugar
300g ground almonds
100g Taste the Difference farmhouse butter, melted · 1 small shot of espresso or strong coffee
1 tsp vanilla extract
1 tsp freshly grated ginger
1/2 tsp cinnamon
1/2 tsp nutmeg
1/4 tsp cardamom
To decorate:
125g icing sugar
Zest and juice of 1 small clementine
50g flaked almonds, toasted
Extra clementine zest (optional)
Method
1 Preheat the oven to 170°C/gas mark 3 and lightly grease a 23cm round cake tin, or line it with baking parchment.
2 Beat the egg yolks with the sugars in a mixing bowl for a few minutes until creamy and aerated. Add the remaining ingredients and stir through with a large spoon until the mixture is
even.
3 In a separate bowl, whisk the egg whites until stiff peaks form. Using a large metal spoon, add a spoonful of the egg whites to the spiced almond mixture to loosen it before adding the rest of the egg whites and fold them in. Be careful not to over-fold – the mixture should be mousse-like.
4 Scoop the torte batter into the tin and bake on the centre shelf of the oven for 30–35 minutes, or until the cake has risen, looks golden brown and feels firm to the touch. If in doubt, insert a skewer - it should come out clean or with a few crumbs on it. Any wet batter remaining on the skewer means it's not quite done yet. Remove from the oven and cool on a wire rack for a few minutes before turning the cake out to cool completely.
5 Finally, make the clementine glaze: put the icing sugar in a bowl and stir in the grated clementine zest along with a tablespoonful of freshly squeezed juice. Stir until you have a sticky glaze, adding a little more clementine juice as needed and gently drizzle this over the cake. Once the glaze has set slightly, scatter toasted almonds on top and finely grate a little extra clementine zest for colour.
Nutrition Information
Serves 8
Chef's tip:
You can make a coffee glaze instead of clementine, replacing the citrus with a small amount of very strong coffee or espresso. Add a tablespoonful or two of cocoa powder as well for a mocha effect. If you like a cake with a kick, substitute the clementine juice in the glaze with a spoonful of brandy, rum, whisky or a citrus liqueur such as Grand Marnier or Cointreau.
Check out more delicious cake recipes in our gallery below
Copyright: Eggs For Soldiers