Simple, but tasty, ingredients make this dish a winner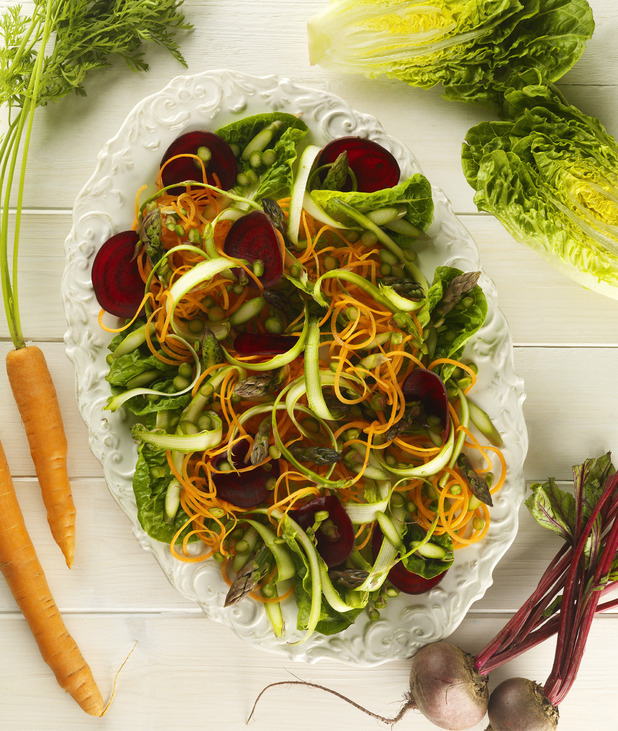 Vegetables are leading the way when it comes to food trends, with supermarkets experiencing a rise in the purchase of all things green.
To honour this, vegan food blogger Amber Locke aka Raw Vegan Blonde has teamed up with Sainsbury's to inspire people to get creative with their vegetables.
This flavour-filled Asparagus and Cucumber Salad with Spice Orange Gremolata (don't worry, we had to google the g-word too!) is a must-have for summer garden parties.
And it's super easy to make...
Ingredients
For the salad:
2 large cucumber
6-7 spears of asparagus
For the gremolata:
1 orange
2 red chillies (or to taste)
150g whole almonds or walnuts
Small handful of parsley leaves
Method
1 Wash the cucumber, asparagus, orange, chillies and herbs and dry well.
2 To make the salad, finely slice the asparagus and cucumber with either a sharp knife, a vegetable peeler, a mandolin or julienne peeler (depending on the type of cut you want to achieve) and place in a bowl.
3 To make the gremolata, de-seed the chillies and roughly chop. Add the parsley leaves and almond or walnuts to your chopping board and grate over the orange zest. Chop the whole lot together (or alternatively do this in a food processor) until you have a fine-ish chunky texture.
4 Sprinkle over the gremolata and mix in to the cucumber and asparagus. Add a drizzle of olive oil, a little seasoning and a squeeze of orange juice if required.
Prep Time
20 minutes