If you're looking for healthy-eating inspiration, you've come to the right place!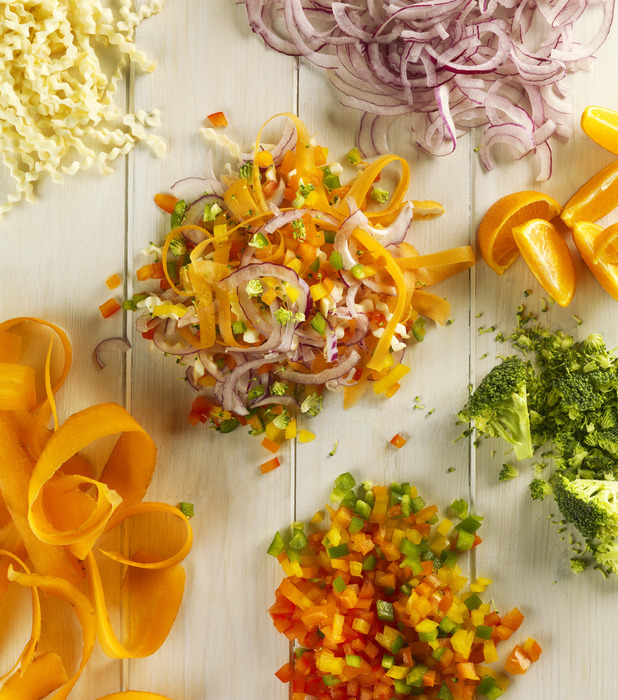 There is a current green trend taking over our eating habits, with avocados, broccoli and courgettes topping our weekly food shopping lists.
To celebrate this health-kick, Sainsbury's has teamed up with Amber Locke - better known by her blogging name Raw Vegan Blonde - who has created this delicious Summer Slaw recipe.
Tasty, colourful and easy-to-make, what's not to love about this dish?
Ingredients
For the salad:
3 peppers (red, orange and green)
2 large parsnips
3 small carrots
1 head brocolli
1 red onion
1 lemon, juice
For the dressing:
1 large beetroot
4-5 clementines or 2 large oranges
1 lemon, zest
salt and pepper
Method
1 Wash the lemon and peppers. Zest and juice the lemon, then set aside.
2 Peel the parsnips and cut into matchstick or zig zags using a wave knife, then toss with the lemon juice to prevent the parsnip from discolouring.
3 Remove the stems and seeds from the peppers and cut into very fine dice.
4 Peel the onion and cut into wafter thin slices using a sharp knife or ideally a mandolin.
5 Wash and peel the carrots (unless they're organic) and slice into thin ribbons using a vegetable peeler.
6 Separate the head of broccoli into florets and wash, then cut the florets into very small pieces or shave them with a sharp knife into a fine 'rice' like texture. Either reserve the stalk for juicing or peel and cut into wafer thin slices to use in the slaw.
7 Make the dressing by juicing the beetroot and clementines, and combining with the lemon zest and a little seasoning. If you can't be bothered to juice the beetroot, just grate it coarsely and add it to the salad as it is. The colour will gradually bleed beautifully into the other ingredients and give the same effect.
8 To assemble the salad, gently toss all the ingredients together in a large bowl, pour over the dressing and mix gently.
Tip: You can keep this salad in the fridge for up to 4-5 days. If you do this, mix again before serving to combine the juice that will seep from the salad.
Prep Time
20 minutes
As featured in this week's Buzz-O-Meter in Reveal Magazine - Issue 26