Carrot Cake is one of our favourite tea time treats here in the office so we couldn't wait to have a go at this easy recipe from the new The Social Kitchen cookbook.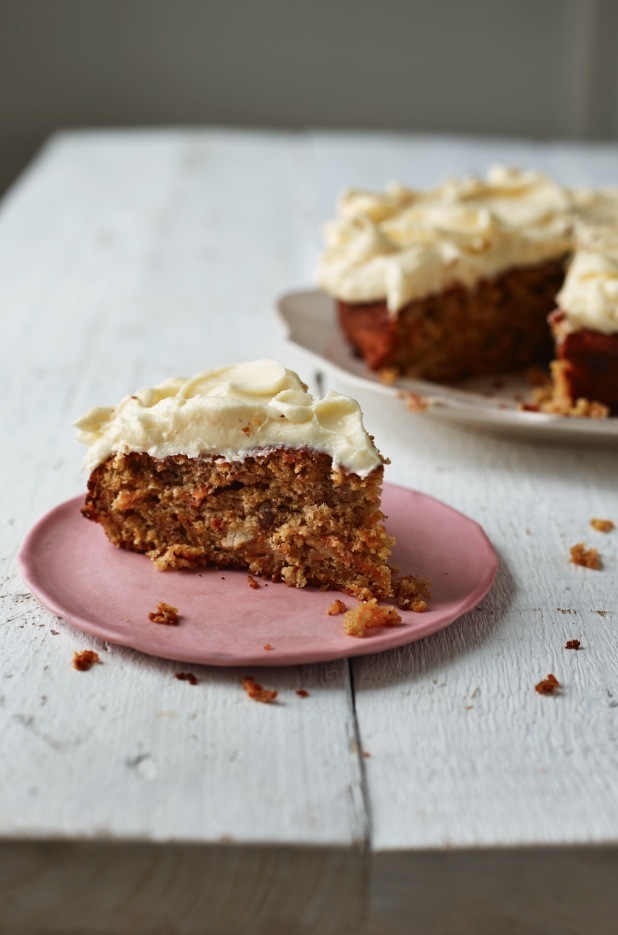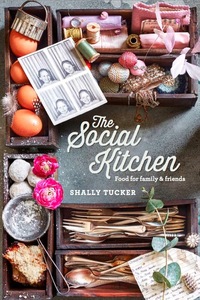 It's one of our fave cookbooks of the year so far -- packed with delicious and easy versions of classic get-together food, like this super
potato salad.
The Social Kitchen: Food for Family & Friends
is based around the recipes of the late Shally Tucker, who sadly passed away two years ago.
This beautiful book has been created by her daughter Dani and it really is a great tribute to her mother's warmth and culinary talent. As the title suggests, there's loads of recipes that are just perfect for summer entertaining, from spinach dips and yummy looking salads to mouthwatering Chocolate Chiffon Cake and Tiramisu.
All profits from the book will be donated to the charity Dermatrust, which was founded to help sufferers of serious skin diseases.
Ingredients
500g plain flour
2 heaped tsp baking powder
1.5 tsp bicarbonate of soda
1 tsp salt
3 tsp cinnamon
2 tsp ground ginger
500g caster sugar
375ml sunflower oil
4 eggs
500g carrots, peeled and grated
250g canned crushed pineapple, drained
125g pecan nuts, chopped
For the Icing
280g cream cheese
125g butter
600g icing sugar
2 tsp vanilla extract
Method
1 Preheat the oven to 200°C/Fan 180°C/Gas 6.
2 Grease a 20cm springform tin and line the bottom with baking parchment.
3 Sift the flour, baking powder, bicarbonate of soda, salt, cinnamon and ginger into a bowl.
4 Put the sugar, oil and eggs in a separate bowl and mix well with a hand whisk. Stir the carrots, pineapple and pecans into the egg mixture.
5 Add half the dry ingredients to the wet and stir well, then mix in the rest. Pour the cake batter into the tin and bake the cake in the preheated oven for 45–60 minutes.
6 Test by inserting a skewer into the centre of the cake. If it comes out clean the cake is done. If not, put it back in the oven for another 5 minutes.
7 Mix all the ingredients for the icing in a food mixer or in a bowl with a hand whisk. When the cake is cool, cover it with the icing.
Nutrition Information
Serves 6-8
Tip: The pineapple in this recipe is what makes it special. You don't really taste it but it makes the cake beautifully moist and juicy.
Check out more delicious cakes to bake in our gallery below
Copyright: Eggs For Soldiers