If you are looking for the ultimate potato salad recipe - here it is!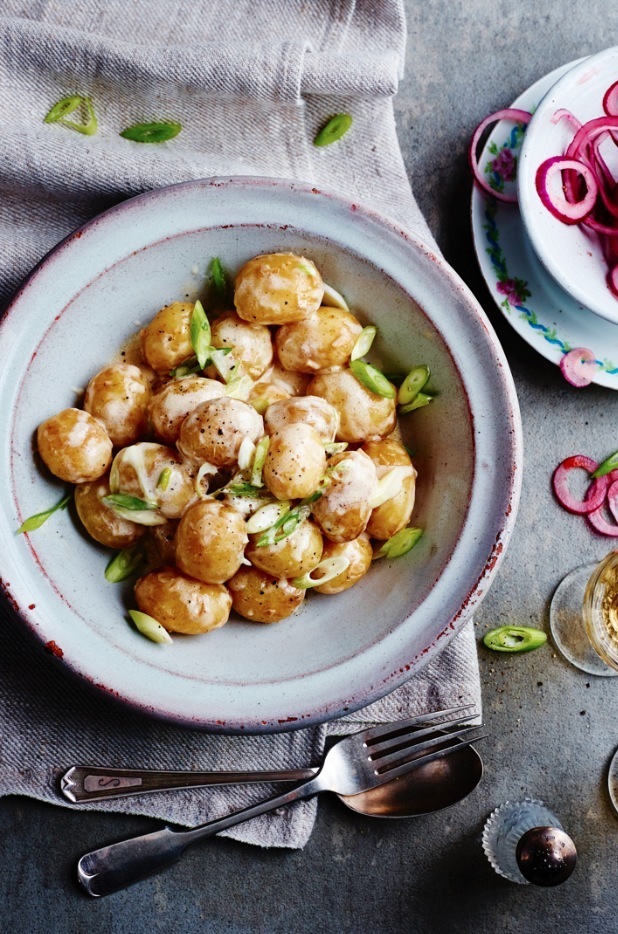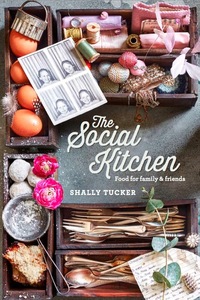 This is great for summer eating al fresco and it's just one of many delicious recipes from one of our current favourite recipe books
The Social Kitchen: Food for Family & Friends by Shally Tucker.
It's a self-published cookbook packed with recipes and craft ideas left behind by Shally, who sadly passed away two years ago from auto immune skin disease Psoriasis.
This lovely volume has been curated by Shally's daughter Dani, who saw her mum's loving legacy and her culinary and craft talents as a story for others to take pleasure from.
All proceeds from the sale of
The Social Kitchen
will be donated to Dermatrust, a registered charity which was started to identify causes of skin diseases and to develop new treatments for them.
We love the concept behind this book and can't get enough of the mouth watering recipes inside.
Ingredients
2 small red onions, peeled
4 tbsp red wine vinegar
pinch of caster sugar
1.2kg new potatoes, scrubbed
6 spring onions, finely chopped
salt
Dressing
130ml sunflower oil
40ml Safari brown vinegar (or other brown vinegar)
3 tbsp sugar
1 tsp black pepper
1 tsp garlic salt
1⁄2 tsp table salt
2 tbsp crème fraîche
4 tbsp mayonnaise
Method
1 Slice the red onions as finely as you can and put them in a bowl with the vinegar, caster sugar and a pinch of salt. Give everything a really good mix with your hands, then leave the onions to marinate while you get on with the potatoes.
2 Cut any of the larger potatoes in half, then put them all in a large saucepan with a good pinch of salt. Cover the potatoes with cold water, then put the pan on the heat and bring to the boil.
3 Simmer the potatoes for 15–20 minutes until they're tender. While the potatoes are cooking, mix the dressing ingredients in a small jug.
4 Drain the potatoes immediately, put them in a large bowl with 4 tablespoons of the dressing – more if you like – and toss them well so they're all nicely coated. Add the spring onions and check the seasoning.
5 Tip the salad into a serving bowl, then drain the red onions from their marinade and serve them alongside.
Nutrition Information
Serves 8 -10
Tip
'This is great with chopped herring or makes a lovely summer salad to serve with cold meat and bread. It's simple to make but the key thing is to toss the potatoes with the dressing while they are hot. Safari brown vinegar is a distilled brown vinegar and a South African favourite, but you can use any kind of brown vinegar.'
Check out more summer salads in our recipe gallery below