When you have a bag of pasta in your cupboard, you always have a meal - and a little bit of Cheddar goes a long way in this super-speedy twist on mac 'n' cheese.
This recipe serves one.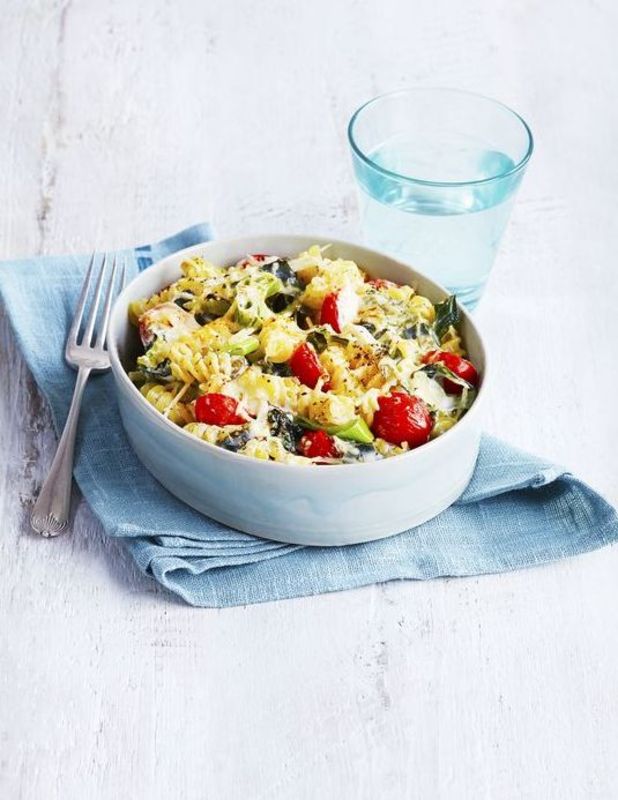 Ingredients
100g dried pasta shapes, such as fusilli or penne
2 baby leeks, trimmed and shredded
A few cabbage leaves, shredded
5 tbsp quark
1 tsp dried Italian herbs
5 cherry tomatoes, halved
1 level tbsp grated reduced fat mature Cheddar
Method
Cook the pasta according to the packet instructions, adding the leeks and cabbage 3 minutes before the end of the cooking time. Drain well. Meanwhile, preheat the grill to high. Add the quark, herbs and tomatoes to the pasta, leek and cabbage, stir well and tip everything into an ovenproof dish that will fit under your grill. Sprinkle over the cheese and grill for 2-3 minutes or until golden. You can use other green vegetables like spinach, kale or spring onions instead of leek and cabbage, if you prefer.
Prep Time
15 minutes
For a limited time only, Slimming World are offering Reveal online readers £35 off if you join up with this exclusive deal.