As we can personally attest, this Rustic Mediterranean Tomato Tart from TV chef and 2012 Great British Bake Off winner John Waite is as good as it looks.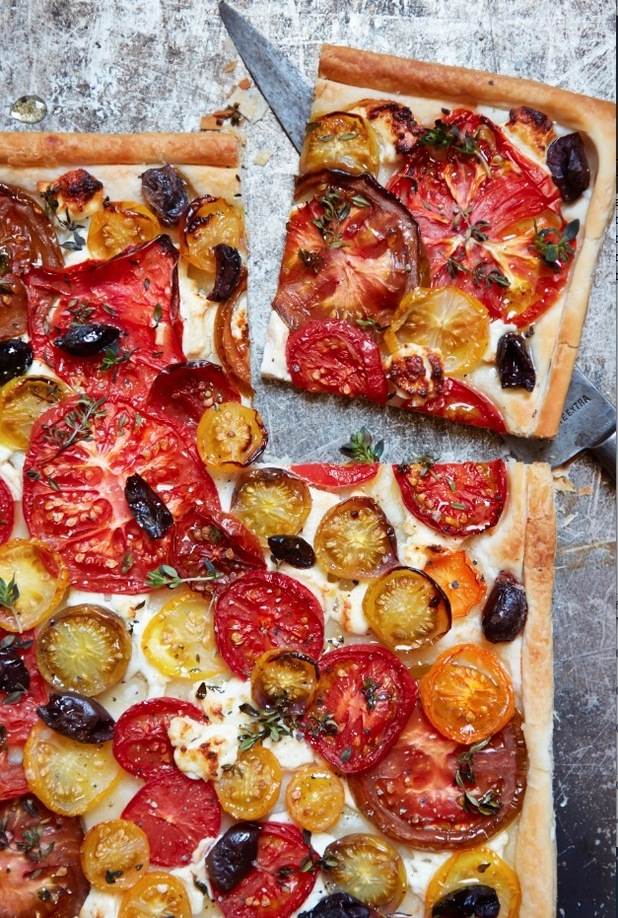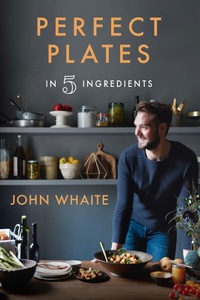 We were lucky to sample it for ourselves at the launch of his brilliant new book,
Perfect Plates
(on sale now, £18.99, Kyle Books, pictured right) and it is mouth-wateringly delish. It was a big hit of the evening, with veggies and meat-eaters alike.
Best of all....you don't have to be a top baker or an experienced cook to make it: it uses shop-bought ready rolled pasty and only five simple ingredients.
So what are
you
waiting for? Try and get top quality tomatoes with plenty of flavour for this one - John recommends mixed heritage tomatoes which add colour as well (as seen in the pic above).
'The vibrant colour of mixed heritage tomatoes is awesome,' John writes. 'There is a whole palette to choose from.
'I particularly love the green tigers, with their verdant skin and dark green stripes and those tiny little yellow ones with a zingy, sharp flavour.
'This tart is gorgeous served slightly warm, but I personally prefer it once it has cooled completely.
'The flavours just seem to have found one another by the time it has come to room temperature.'
Ingredients
320g packet ready rolled puff pastry
100g soft goat's cheese
400g mixed-colour heritage tomatoes
70g pitted black olives
A few sprigs of thyme
Sea salt flakes
Coarse black pepper
Extra virgin olive oil
Method
1 Preheat the oven to 200°C/180°C fan/gas mark 6.
2 Unroll the pastry onto a baking sheet, and with a sharp knife score a 1cm margin around the edge of the pastry – don't cut all the way through, but use enough pressure so that the score line is visible.
3 Crumble the goat's cheese over the pastry, keeping it within the margin. Slice the tomatoes fairly finely – if you don't have a really sharp chef's knife, a serrated knife is always a good option.
4 Arrange the tomato slices, as higgledy-piggledy as possible, on top of the goat's cheese and sprinkle over a pinch of salt and pepper. Roughly chop the olives and scatter them over the top of the tomatoes along with the thyme.
5 Bake the tart in the oven for 25–35 minutes, or until the pastry has puffed up around the tomatoes and is a light golden brown. Drizzle over a little extra virgin olive oil and serve.
Nutrition Information
Serves 8
Chef's tip:
'Thyme is a personal favourite, but sprigs of fresh oregano are just as beautiful. Tarragon or rosemary are very interesting, but not to everyone's taste; the choice is yours.'
Check out more vegetarian recipes in our gallery below
Copyright: Morrisons