Doesn't this look amazing? If you love chicken pieces, you'll love this recipe. Trust us, it's so easy to do and so, so delicious.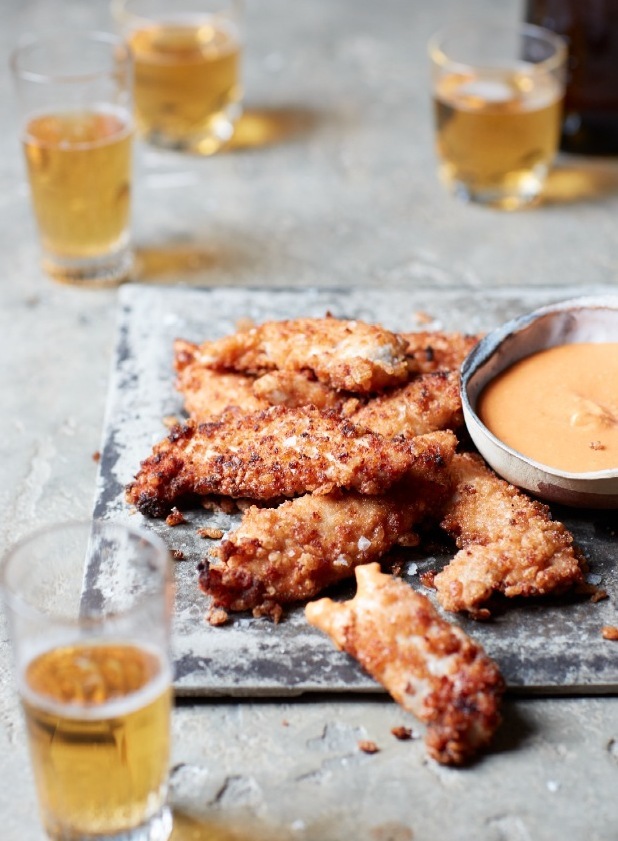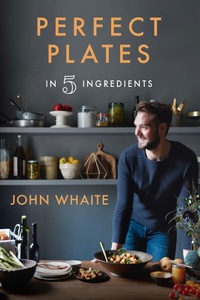 Best of all there's only FIVE ingredients - that's the whole premise of the recipes in
Great British Bake Off
2012 winner John Whaite's new recipe book,
Perfect Plates
(on sale now, £18.99, Kyle Books, pictured right).
John, also resident chef on TV's
Lorraine
and star of ITV's
Chopping Block
, devised these genius chicken treats and it's one of our favourite recipes from his book.
These Rice Krispie-coated chicken pieces with Stilton Sriracha sauce may sound terribly exotic, but they're so simple to make and it's just one of many delicious yet simple recipes that we are currently working our way through.
John writes: "The idea of coating chicken in breakfast cereal may seem fairly childish, but actually the results are so pleasing.
"And besides, in America they use cornflakes a lot for coating chicken, so I refuse to be embarrassed by this recipe.
"With the pungent and piquant dip, this is such a comforting treat."
With the Bank Holiday coming up, this is a perfect recipe for all the family to enjoy.
Ingredients
600g chicken mini breast fillets (or just cut 600g chicken breasts into smaller chunks)
300g buttermilk
150g Rice Krispies cereal
220g Stilton cheese, at room temperature
100g Sriracha (Chilli sauce)
Sea salt flakes
Coarse black pepper
Oil, for frying
Method
1 In a mixing bowl, combine the chicken pieces with 100g of the buttermilk so that each piece is very well coated. Cover with cling film and refrigerate for 1 hour – or leave it overnight if you can, as the chicken will then be incredibly tender.
2 Add a generous pinch of salt and pepper to the chicken bowl, mixing well, then dredge each piece of chicken through the Rice Krispies until very well coated.
3 Pour 1cm (depth) of oil into a deep-sided frying or sauté pan and heat over a medium–high heat. Once the oil is hot, add the chicken pieces and fry for a few minutes on each side until golden brown and cooked through. If they darken a little too quickly, your oil is too hot.
4 Place the cooked pieces onto a plate lined with a couple of layers of kitchen paper to drain off the excess grease.
5 For the sauce, put the remaining buttermilk into a food processor with the Stilton and Sriracha and blitz to a smooth dip.
6 Allow the chicken pieces to cool just until you can manage to gobble them up without burning your mouth, then serve with the sauce for dipping into.
Alternative cooking option:
For a slightly lighter version, try roasting the coated chicken pieces at 200°C/180°C fan/gas mark 6 for 25 minutes; though they'll not be as dark or as crispy.
John's tip:
If you've only got cornflakes in, they'll work, too.
Check out more chicken recipes in our gallery below