Even if you are not on a strict gluten-free diet, you will love this amazing gluten-free Spiced Carrot, Parsnip & Orange Cake. Doesn't it look amazing?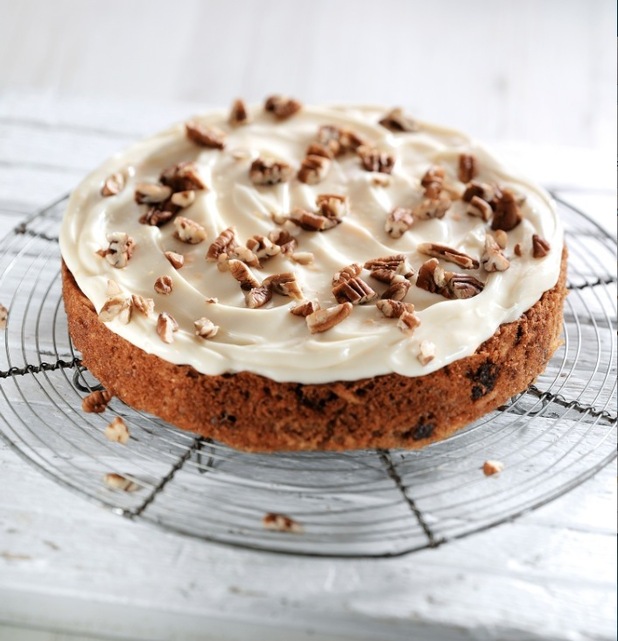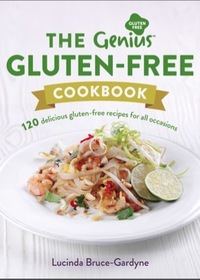 It's just one of 120 recipes in one of our favourite new cookbooks: Lucinda Bruce-Gardyne's
Genius Gluten-Free Cookbook
out now, £14.99.
Lucinda is the founder of the Genius Gluten-Free range and the cookbook covers 24/7 gluten-free eating - from American pancakes and seed, fruit and nut granola to mains from all over the globe.
If you love pizza, pies, puddings and cake - all food all associated usually with gluten and flour - but want the gluten-free version, this is the recipe book for you.
We can't wait to try out this delish Spiced Carrot, Parsnip & Orange cake this weekend.
Ingredients
100g butter or dairy-free baking margarine, softened
55 g rice flour
55 g cornflour
110 g light brown muscovado sugar
2 tsp gluten-free baking powder
Pinch of salt
1 tsp ground cinnamon
½ tsp freshly grated nutmeg
½ tsp mixed spice
3 medium eggs, at room temperature
Zest of 1 orange
100 g carrot, grated
100 g parsnip, grated
50 g raisins
40 g pecans, roughly chopped
Ingredients for the orange cream icing
50 g butter, softened
250 g cream cheese
275 g icing sugar, sifted
Zest of 1 orange
1 tbsp freshly squeezed orange juice
20 g pecans, roughly chopped
Method
1 Preheat the oven to 180C
2 Grease a 20-cm springform cake tin with butter or dairy-0free baking margarine and line with greaseproof paper
3 Place the butter, flours, sugar, baking powder, salt, spices, eggs and orange zest in a medium bowl
4 Whisk together on a medium speed until the mixture is smooth and well blended
5 With a large metal spoon, fold in the carrot, parsnip, raisins and pecans
6 Tip the mixture into the prepared cake tin, and bake in the oven for 30-35 minutes until the centre is set and springy, and a skewer inserted into the middle of the cake comes out clean
7 Remove from the oven, then peel off the lining paper and leave to cool in the tin on a wire rack
8 When cold, run a sharp knife around the edge of the cake, and transfer from the tin and to a serving plate
9 To make the icing, in a large bowl, whisk the butter until soft and fluffy, then whisk in the cream cheese, icing sugar and orange zest and juice, until smooth and thick
10 Spread over the cooled cake
11 Sprinkle with chopped pecans to serve
Nutrition Information
SERVES 8 – for individual cakes, divide the mixture among cupcake cases. Double the recipe for a tall, café-style sandwich carrot cake
Check out our gallery of gluten-free recipes below
Copyright: Lurpak