It's Super Bowl Sunday this weekend so why not have a go at making these amazing US-style Cheesy Loaded Chips to celebrate?!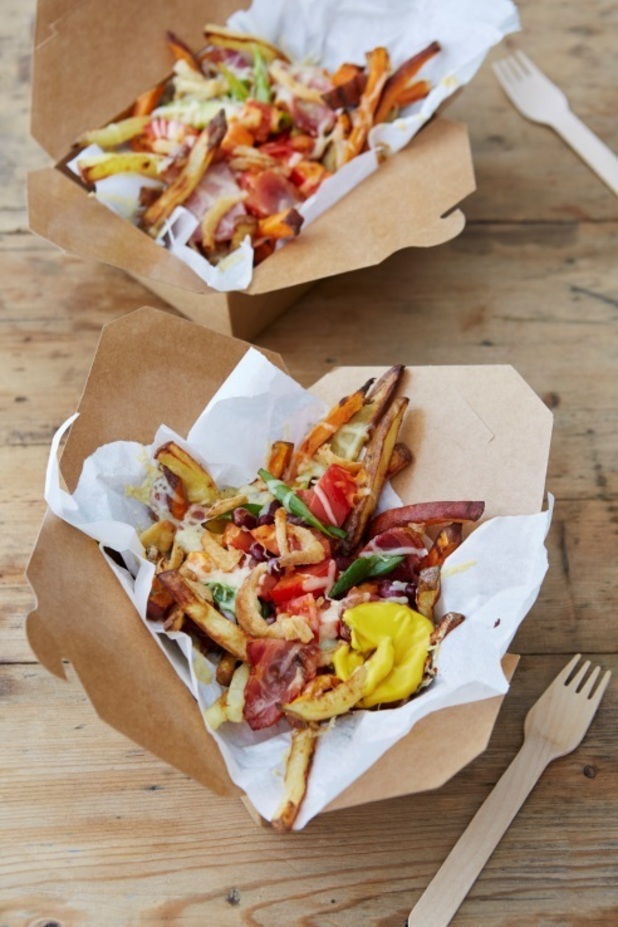 This fab recipe is guaranteed to get you ready for the game and, more importantly, Coldplay's highly-anticipated half-time show - featuring the one and only Beyoncé!
That's right, calorific treats
and
Queen B! Consider us excited...
Ingredients
2 potatoes, washed and cut into thin fries
2 sweet potatoes, washed and cut into thin fries
50ml (2tbsp) rapeseed oil
2 tomatoes, cut into large dice
3 spring onions, cut into thick slices
1 small can red kidney beans, drained
30ml (2tbsp) French's® Chipotle Dressing
4 rashers of cooked back bacon, cut into large pieces
50g cheddar cheese, grated
A sprinkling of French's® Fried Onions
A generous portion of French's Classic Yellow®, Sweet or Spicy Mustard
Method
Take two large baking trays and spread the potato and sweet potato fries evenly on both trays
Drizzle and coat with the fries with oil
Place in a preheated oven set at Gas Mark 5, 190C 375F for about 25-30 minutes until crisp and golden
In a small bowl, mix together the tomatoes, spring onions and red kidney beans. Add the French's Chipotle dressing and stir together
Take two heat proof bowls and scatter with potato & sweet potato fries
Top this up with a large spoonful of the tomato salsa mixture, bacon pieces, grated cheese and French's® fried onions.
Place back in oven for about 5 minutes until the cheese is melted
Add a large squeeze of French's® mustard
Prep Time
20 minutes
Cook Time
35 minutes
Love cheese? Check out our recipe gallery below...
Copyright: castello