You don't have to be a fan of American Football to enjoy Super Bowl weekend...and it's a great excuse to tuck into amazing hot dogs such as this incredible Chicago Dog.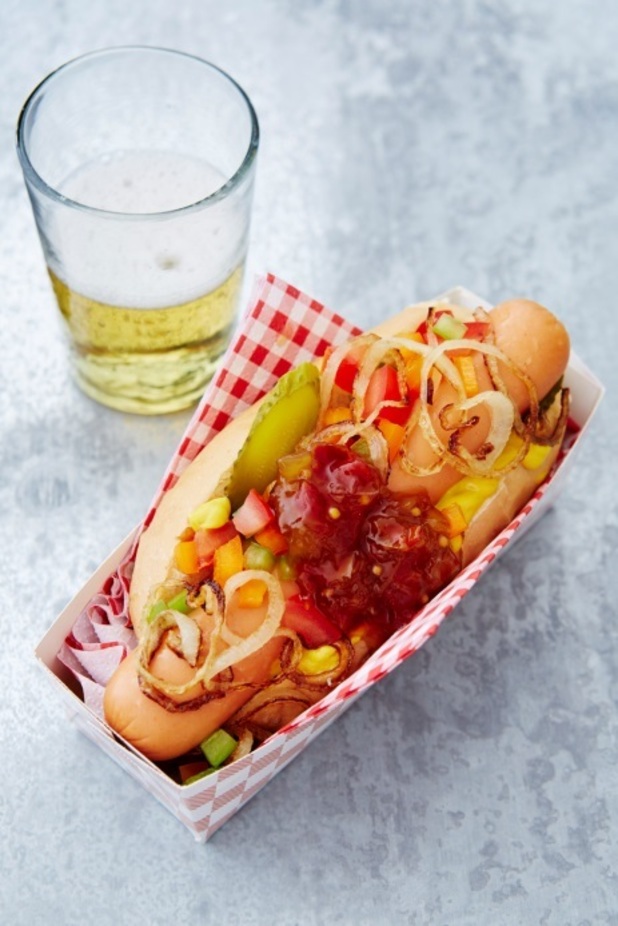 We'll be celebrating Sunday's sports day with an American-style feast and we can't think of a better nod to our cousins across the pond.
Better yet, it's easy to make and goes perfectly with a nice, cold beer.
What are you waiting for?
Get cooking!
Ingredients
1 hot dog
1 hot dog bun
2 tbsp French's® Tomato & Jalapeno Relish
1 (cut in 1/2) cheddar cheese slice
1 bacon rasher
1Ž2 tsp French's Classic Yellow® Sweet Mustard
Method
Cook the hot dog and bacon for the desinated time
Warm up the hot dog bun and place cheese slices inside, allow this to melt
Place the hot dog and bacon inside the bun
Cover with relish and drizzle with mustard
Accompany with a beer and you're set for the game
Easy peasy!
Cook Time
20 minutes