We all fancy indulging in a light, tasty snack, and Chip Strips' pumpkin spice salsa will help to hit the spot.
Chip Strips - a new savoury potato snacks brand - have created the perfect dip for a tongue-tingling experience.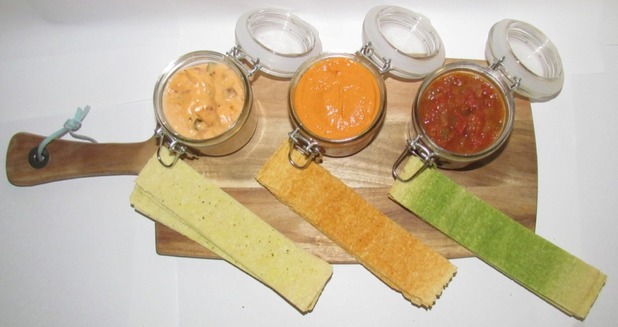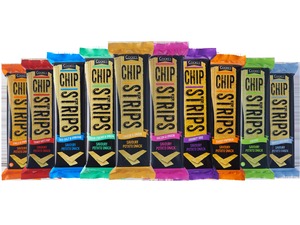 Want to whip up something quick that can be shared with friends? Or just eating solo?
Well the team at Mr Cooke's Kitchen have devised this easy peasy pumpkin spice salsa recipe, which can be best enjoyed with
Chip Strips
' Wasabi or Sea Salt and Vinegar flavours.
Easy to whip up and home made - it's a win win.
Aside from its perfect combination with tortilla chips, pumpkin spice salsa is also great served with chicken or pork, or basically anything you fancy adding some extra flavour to.
Follow the simple recipe below:
Ingredients
1 tbsp olive oil
2 medium tomatoes (chopped)
1 tsp sugar
½ tsp salt
1 small onion (chopped)
2 garlic cloves (minced)
1 can of peeled chopped plum tomatoes, drained
¼ medium pumpkin (chopped)
3 tbsp chopped jalapenos from a can
1 tsp cinnamon
½ - 1 tsp crushed red pepper chilli flakes
¼ tsp grated nutmeg
Method
1. Place the chopped pumpkin into a pan and cover with water.
2. Boil until tender then blend into a puree. Set aside for later in the recipe.
3. In a pan, heat the oil over a medium heat, add the chopped fresh tomatoes, onion and garlic and sauté until the onions start to turn translucent.
4. Add the drained and chopped can of tomatoes, roughly 14 fl oz of the pumpkin puree, salt, sugar, chopped jalapenos and the remaining spices.
Cook Time
Cook for 8-10 minutes and set aside to cool.
Try Reveal's digital edition on iPhone & iPad. Subscribe now & never miss an issue!