Can't control your sweet tooth? We love this sugar-free recipe for lemon and yogurt bundt cake.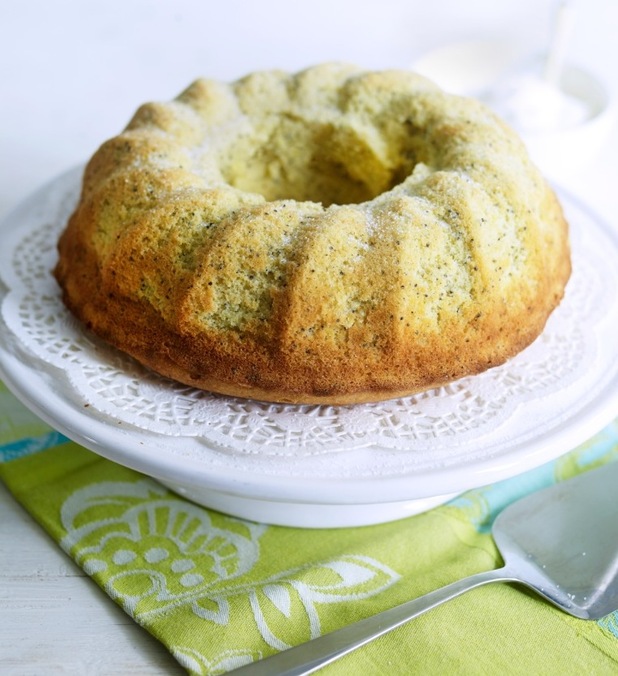 Ingredients
225g/8oz extra light spread
125g/4oz Canderel Sweet Crunchy plus extra for dusting
4 eggs, lightly beaten
175/6oz self-raising flour, sieved plus extra for dusting
1 tsp baking powder, sieved
1 tsp vanilla extract
1 tbsp. 0% fat natural yoghurt
Zest of 2 lemons
Handful poppy seeds
Melted butter for greasing
For the topping
Juice of 2 lemons
1-2 tsp Canderel Sweet Crunchy
You will need a non-stick 8 ½ inch/22cm/1.8L capacity Bundt tin, greased with melted butter
Method
1 Preheat the oven to gas 4/180C (160C in a fan oven) Using the food mixer beat together the butter and Canderel Sweet Crunchy until pale and creamy, about 10 mins. Then slowly add the eggs a little at a time along with a little flour to stop any curdling.
2 Mix remaining flour with baking powder then using a metal spoon fold it into the mixture then stir in vanilla extract, yoghurt, lemon zest and poppy seeds it should be a dropping consistency.
3 Spoon into tin and shake gently to level then put in oven for about 35-45 mins until risen and golden. To test if cooked, poke a skewer into it and if it comes out clean it is ready. If not, cook for 5 mins more and then test again.
4 Remove from oven, let it rest for a just a couple of mins then invert onto a wire rack and leave to cool completely.
5 To serve dust lightly with a little Canderel Sweet Crunchy and slice to serve, serve with strawberries and low fat crème fraiche on the side.
Prep Time
15 mins
Cook Time
30 mins