We're no stranger to a cupcake or two in the Reveal office, so the news that this recipe contains just five per cent of the fat found in a regular recipe was like music to our ears!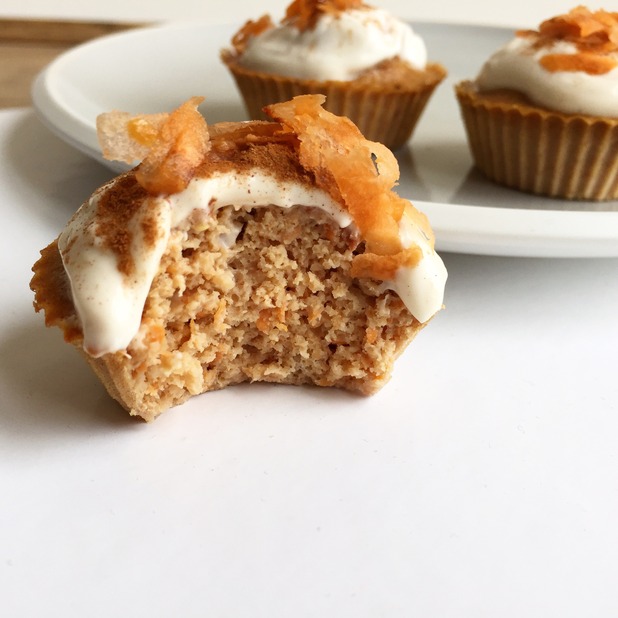 Ingredients
For the cupcakes
15g cinnamon whey protein
5g pea protein
20g gluten free oat/buckwheat flour
3g coconut four
8g peanut flour
45ml egg white
35g grated carrot
35ml milk/water
1/4 tsp cinnamon (opt)
1-2 tsp vanilla stevia drops/sweetener of choice, to taste
1 tsp baking powder
For the cream cheese
30g 3% cream cheese
30g Greek yoghurt
1 tsp vanilla casein (opt)
Stevia to taste
OR, simply use cream cheese mixed with stevia for an easier option!
Method
1. Preheat oven to 180C. Mix all ingredients up, roughly blend, and divide between 5 cupcakes cases.
2. Bake for 20-25 minutes, or until done.
3. Allow to cool, mix up the cream cheese mixture and spread on top, and dust with cinnamon.
Developed by Hebe Burton for
MuscleFood.com
For more gluten free recipes check out our gallery below...
Copyright: Lurpak