Ditch the diet, it's officially National Chocolate Week! What better way to celebrate than with a devilishly dark chocolate cake with a secret ingredient.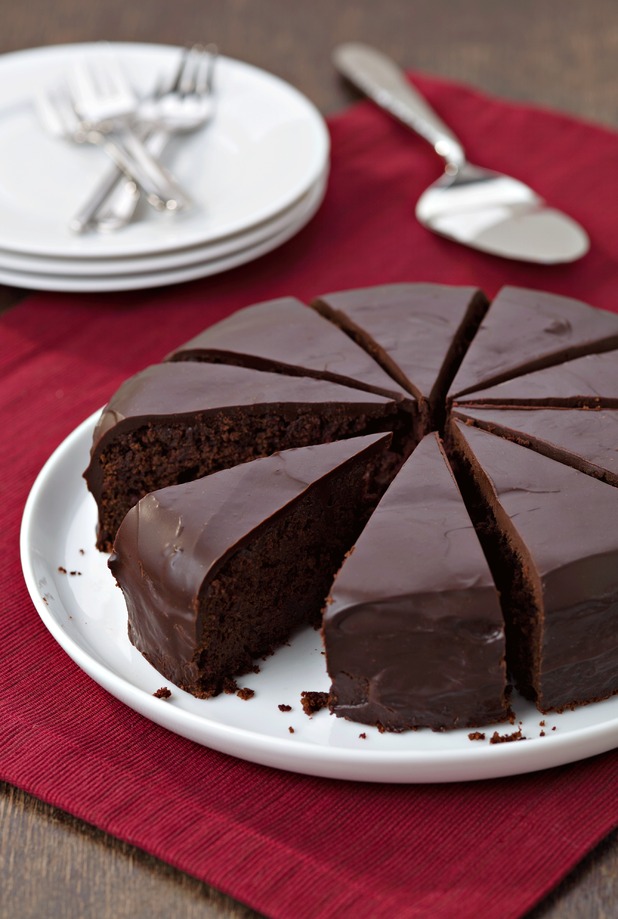 Ingredients
250g fresh, cooked and peeled beetroot 200g dark chocolate (70% cocoa solids)
4tbsp hot espresso coffee
200g butter
110g plain flour
25g ground almonds
1tsp baking powder
3tbsp cocoa powder
5 eggs, separated
190g golden caster sugar
80g Rachel's Low Fat Vanilla Yogurt
Chocolate Ganache
200g dark chocolate (70% cocoa solids) 285ml double cream
Method
1. Pre-heat the oven to 190◦C/350◦F/Gas Mark 4. Grease and line an eight inch round loose bottom or spring- form tin and line with a disc of greaseproof paper.
2. Blend the beetroot in a food processer until a rough puree is achieved.
3. Carefully melt the chocolate and hot espresso coffee, in a bowl suspended over a pan of boiling water.
4. Add the butter into the bowl to allow it to soften slightly. Remove from the heat and allow to cool.
5. Sift the flour into the into chocolate and butter mixture, before adding the ground almonds, baking powder and cocoa powder. Mix well.
6. Separate the eggs, then whisk the egg yolks in a bowl until pale and creamy. In another bowl, whisk the egg whites until soft peaks are formed and then add in the sugar.
7. Stir the beetroot puree into the beaten egg yolks, before adding the chocolate mixture from step 5 into the bowl. Fold gently, add the yogurt and stir again.
8. Add the egg white and sugar mix and gently fold in until all the ingredients are fully combined to form your cake mixture.
If you want to see out Chocolate Week in style, check out these other great recipes:
Copyright: Martin Poole for Constable Books
Not in the mood to cook? Why not head out for something to eat and get 50% off or 2-FOR-1 off you bill across your starter mains and deserts with a tastecard. To get 50% off a 1-year tastecard membership
CLICK HERE
.
*Reveal offer*
- Get 50% off a 1-year tastecard membership and take advantage of 50% off or 2-FOR-1 off at over 6,500+ restaurants across the UK.
CLICK HERE
.
For exclusive competitions and amazing prizes visit Reveal's Facebook page NOW!