Everyone loves a Chocolate Orange don't they? Well, take a look at this scrumptious Chocolate Orange cake!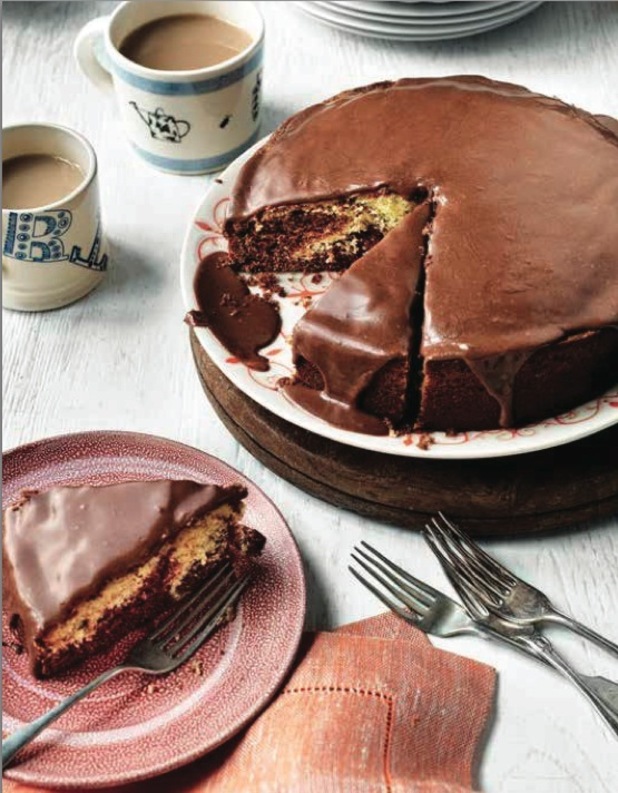 It not only looks rather gorgeous...it is so simple and easy to make.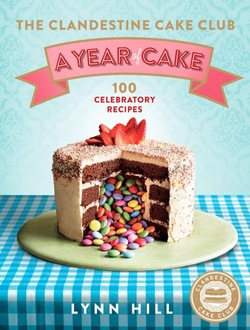 It's one of our fave recipes from the fabulous new cookbook from
the Clandestine Cake Club.
A Year of Cake: 100 Celebratory Recipes
is priced £20, Quercus Books, and it's one of our fave cookbooks of the year so far.
This recipe is a great one - you don't have to be a super cake maker yet it looks amazing.
It's from Fiona O'Donnell from the Camden branch of the Club.
Guess what we'll be baking this weekend?
Enjoy!
Ingredients
225g self-raising flour
1 ½ tsp baking powder
225g caster sugar
225g unsalted butter, softened
4 medium eggs
grated zest 1 orange, plus 1tbsp juice
1 tbsp cocoa powder
Chocolate Orange Icing
150g icing sugar
1 tbsp cocoa powder
3 tbsp freshly-squeezed orange juice
Method
1. Preheat the oven to 180 degrees C/ fan 160 degrees / gas 4. Grease and line a 23cm springform cake tin
2. Sift the flour and baking powder into a large bowl. Add the sugar, butter and eggs and beat until pale and creamy. Divide the mixture evenly between two bowls.
3. Add the orange zest and juice to one half of the cake mixture and stir gently until combined.
4.Dissolve the cocoa powder in 2 tablespoons of hot water, then add to the second half of the cake mixture and stir gently until combined.
5.Spoon the mixtures randomly into the prepared baking tin then swirl with a knife for a marbled effect. Bake in the oven for 35-45 minutes or until a skewer inserted in the centre of the cake comes out clean. Leave to cool in the tin for 10 minutes then turn out on to a wire rack to cool completely.
6.To prepare the icing, sift the icing sugar and cocoa powder into a bowl, then add the orange juice a tablespoon at a time and stir until the mixture reaches a thick consistency but still drizzles off a knife. Spread the icing sugar over the top and sides of the cake and leave to set before serving. This cake keeps well for 3-4 days in an airtight container.
Nutrition Information
Serves 12-14
Not in the mood to cook? Why not head out for something to eat and get 50% off or 2-FOR-1 off you bill across your starter mains and deserts with a tastecard. To get 50% off a 1-year tastecard membership
CLICK HERE
.
*Reveal offer* Get 50% off a 1-year tastecard membership and take advantage of 50% off or 2-FOR-1 off at over 6,500+ restaurants across the UK.
CLICK HERE
.
Love chocolate? Check out more cake recipes below.
Copyright: Lindt