With a contrast of sharp raspberries and sweet frangipane, this recipe from the King of the tent himself is bound to be a hit!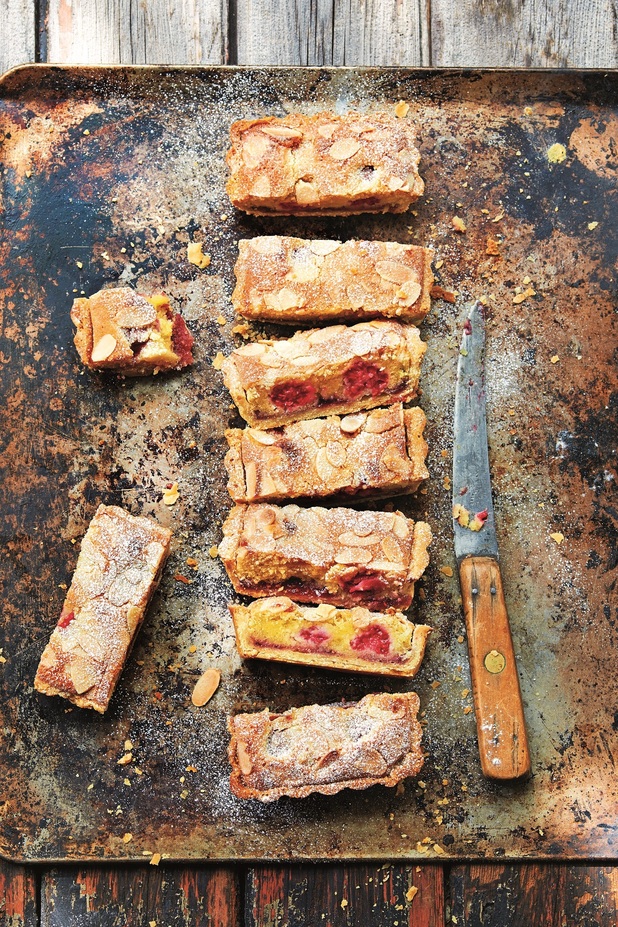 Ingredients
Pastry
200g plain flour
2 tbsp icing sugar
100g cold unsalted butter, diced
1 medium egg
1 tsp lemon juice
2–3 tsp ice-cold water
Frangipane filling
100g unsalted butter
100g caster sugar
2 large eggs
50g plain flour
75g ground almonds
A drop of almond extract (optional)
100g raspberry jam
100g raspberries
20g flaked almonds
To finish
Icing sugar, for dusting
Method
1. To make the pastry, mix the flour and icing sugar together in a bowl. Add the butter and rub it in lightly with your fingertips until the mixture resembles fine breadcrumbs.
2. Mix the egg with the lemon juice and 2 tsp water. Stir into the mixture with a round-bladed knife, adding another 1 tsp water if necessary. (Alternatively you can make it in a food processor, blitzing the flour, icing sugar and butter together, then adding the liquid.)
3. As the dough comes together, gently knead it into a smooth ball. Wrap in cling film and chill for at least 15 minutes.
4. Heat the oven to 200°C/Gas 6. Roll out the pastry on a lightly floured surface to a 3mm thickness and use to line a 36 x 12cm loose-bottomed tart tin (or a 23cm round tin), leaving a little excess overhanging the edge.
5. Line the pastry case with baking parchment and fill with baking beans or dried beans. Bake blind for 12–15 minutes, until the pastry is dry to the touch.
Nutrition Information
8-10 slices
Paul Hollywood has donated his recipe as part of CLIC Sargent's Power of Cake challenge, to encourage people to bake to raise money for
CLIC Sargent
, as part of childhood cancer awareness month.
Not in the mood to cook? Why not head out for something to eat and get 50% off or 2-FOR-1 off you bill across your starter mains and deserts with a tastecard. To get 50% off a 1-year tastecard membership
CLICK HERE
.
*Reveal offer* Get 50% off a 1-year tastecard membership and take advantage of 50% off or 2-FOR-1 off at over 6,500+ restaurants across the UK.
CLICK HERE
.
For more GBBO inspired recipes, flick through our gallery below!
Copyright: DK.com