Gluten free and covered in chocolate. What's not to love about this scrumptious pavlova recipe?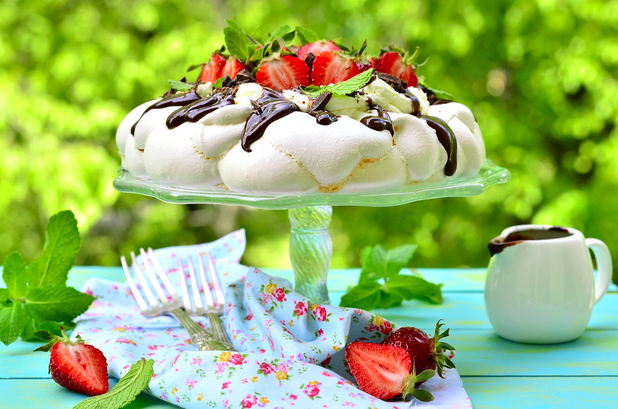 Ingredients
200g Sugar
4 egg whites
1 tsp Vinegar
1 tsp Udi's All Purpose Flour
200g British Strawberries
50g milk chocolate
Method
1. Heat your oven to 170°C
2. Whisk the egg whites until they form stiff peaks
3. Add the sugar and continue to whisk until glossy
4. Whisk the vinegar
5. Pour the meringue on the baking sheet in to a rough circle
6. Bake for 45 minutes – 1 hour depending our your oven
7. Leave to cool
8. Once cool pile high with strawberries and melted chocolate
9. Add a handful of fresh mint for colour
For more gluten free recipes. Check out our gallery below!
Copyright: Lurpak