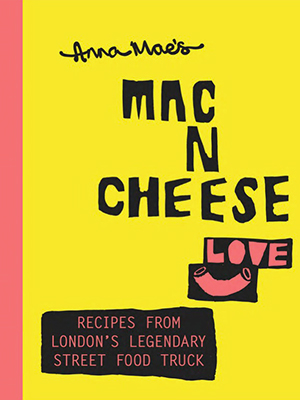 If you love a bit of Mac N Cheese, then you will LOVE this fabulous new recipe book from celebrity favourites Anna Mae's, which has one golden rule in cooking: "Use loads of cheese. If you're not sure it's enough, it's not – add more."
We first came across Anna Mae's - founded by Anna Clark and Tony Solomon - in the uber exclusive Virgin Media Louder Lounge at V Festival, so we were thrilled to see the food truck back in situ this year, dishing up treats for the VIP guests at Hylands Park, Chelmsford over the weekend.
Seriously, best Mac N Cheese we've ever had.
We were even MORE pleased when we found out the Mac N Cheese specialists had written their very own cookbook,
Anna Mae's Mac N Cheese
, packed full of tasty recipes for everything from Mac N Cheese to sides, slaws, sauces, drinks and desserts.
YUMMY!
You can order the recipe book via Amazon here
.
Anna Mae's doesn't have a restaurant or any fixed location but you can catch the food truck at plenty of the UK's biggest festivals. And, of course, now you can try some of their recipes out at home!
One of our favourites is the classic, comforting #CheesusLovesYou recipe, which we've been lucky enough to sample on many an occasion at a festival! To make this, you'll need to make a Starter Sauce recipe as well. The ingredients and instructions for both recipes are below.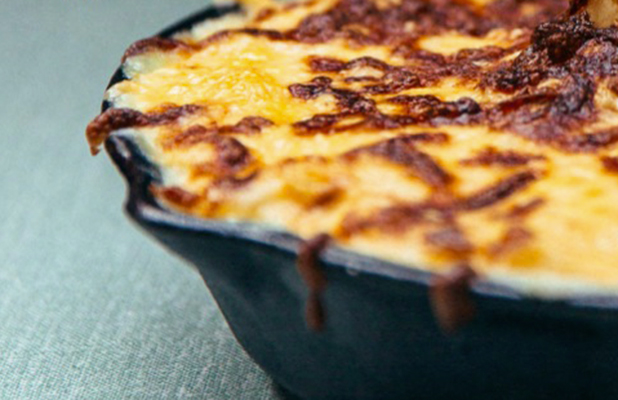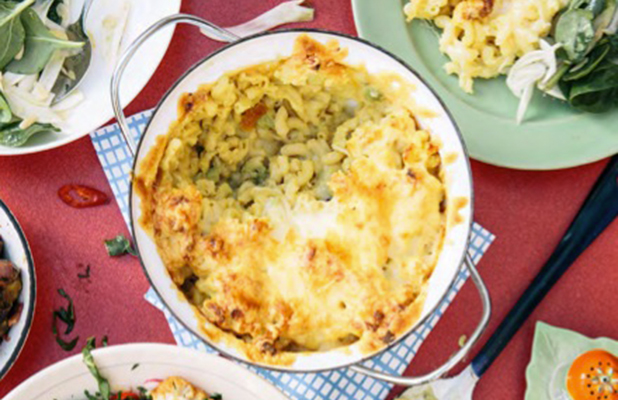 To make your Starter Sauce
There are two stages to making a good cheese sauce: making the base and adding the cheese. This recipe will give you the base for all the mac recipes in this book; just add whatever cheese the recipe requires, or go freestyle and add whatever you want.
Makes 1 portion
Ingredients
600ml whole milk, at room temperature
50g unsalted butter
50g plain flour
A pinch of salt
Method
1.
Get two heavy bottomed pans over medium-hot heats.
2.
Heat the milk in one pan until hot, but not boiling. At the same time melt the butter in the second pan, then reduce the heat to low and gradually stir in the flour using a wooden spoon until you have a paste – this is a roux. Continue to cook, stirring continuously, for 3 to 4 minutes, or until the roux turns golden in colour, being careful not to overbrown and burn the mixture.
3.
Add the hot milk to the roux a little at a time, stirring vigorously. Once the mixture is fully combined, turn up the heat to medium and cook for another 5–8 minutes, or until the sauce is thick enough to coat the back of the wooden spoon. Make sure you stir continuously to keep the sauce smooth and so that it doesn't stick to the bottom of the pan. Season with salt.
To make your #CHEESEUSLOVESYOU
Ingredients
400g macaroni

1x portion Starter Sauce
230g mature Cheddar
Grated 90g Monterey Jack
Grated 30g Parmesan
1⁄2 tsp English mustard

Grated 30g mozzarella
Method
1.
Preheat the grill to 220°C/200°C (fan)/gas 7.
2.
Bring a large pan of salted water to the boil and cook the pasta according to the pack instructions, until al dente. Tip into a colander and leave to drain completely.
3.
In a heavy-bottomed pan, make the Starter Sauce, then reduce the heat to low. Add all the cheese except the mozzarella, then the mustard, and stir until melted. Stir in the drained pasta.
4.
Transfer the mixture to an ovenproof dish, sprinkle over the mozzarella and place under the grill for 6–8 minutes, or until blistered and bubbling. Woof.
ENJOY!
Anna Mae's Mac N Cheese: Recipes from London's legendary street food truck is available now
Try Reveal 's digital edition On iPhone & iPad. Subscribe now!