We're big fans of cake maker extraordinare Jo Wheatley and doesn't this Raspberry Red Velvet cake of hers look gooooood?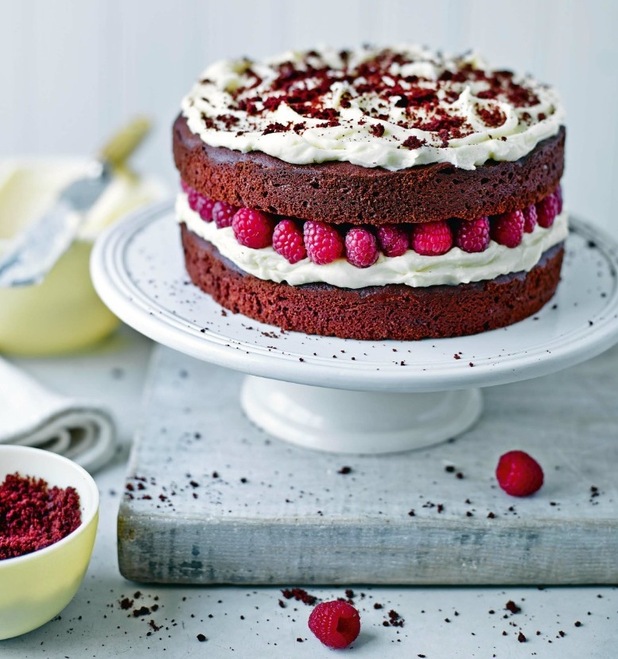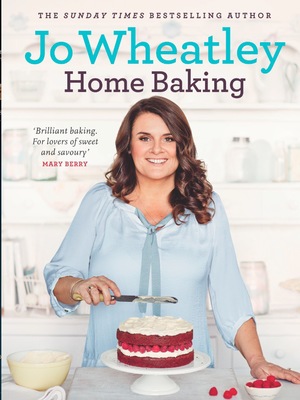 Jo won the first series of the Great British Bake Off and since then her foodie career has taken off.
She says: 'I developed this fruity alternative to the more traditional red velvet cake to avoid using lots of food colouring. It's devlishly moist and rich!'
She's sharing this recipe as she's supporting
Bake It Better Week
a campaign to get the nation to host a bake sale between 19-25 October 2015 to help raise vital funds for
Great Ormond Street Hospital Children's Charity
.
This recipe is taken from her book,
Home Baking,
published by Constable.
Ingredients
160g unsalted butter, softened
280g caster sugar
3 large eggs
280g self-raising flour
75g cocoa powder
125ml buttermilk
1 tsp white wine vinegar
1/4 tsp red gel food colouring
75g raspberries, pureed and sieved
75g full-fat cream cheese
For the frosting
100g butter, softened
200g icing sugar
50g full-fat cream cheese
150g raspberries
You will also need:
2 x 20cm sandwich tins, lightly greased and lined with baking parchment
Method
1 Preheat the oven to 180oC/350oF/Gas Mark 4. In the bowl of a free-standing mixer, or using an electric hand-held mixer, cream the butter and sugar together until light and fluffy.
2 Add the eggs one at a time, beating well between each addition. Sieve the flour and cocoa powder into a separate bowl, add half to the cake batter and gently fold in using a large metal spoon or rubber spatula.
3 Mix together the buttermilk, vinegar, food gel, raspberry puree and cream cheese. Add half of this mixture to the batter and gently fold in.
4 Repeat the process with the remaining dry and wet ingredients until completely combined. Divide the batter between the prepared sandwich tins and spread level with a palette knife.
5 Cook on the middle shelf of the preheated oven for 30–40 minutes until a skewer comes out clean when inserted into the middle of the cake.
6 Leave the cakes to cool in the tin for 10 minutes before carefully turning out onto a wire rack to cool completely.
7 To make the frosting, cream together the butter and icing sugar in the bowl of a free-standing mixer or with a hand-held electric whisk, until light and fluffy. Beat in the cream cheese until the mix is smooth and creamy.
8 Spread half the frosting on the first sandwich, sprinkle over the raspberries and top with the remaining sandwich. Spread over the rest of the frosting and smooth with a palette knife.
Check out more cakes in our gallery below.