Make the most of barbeque weather with this really easy recipe for Lemon marinated Barbeque Chicken.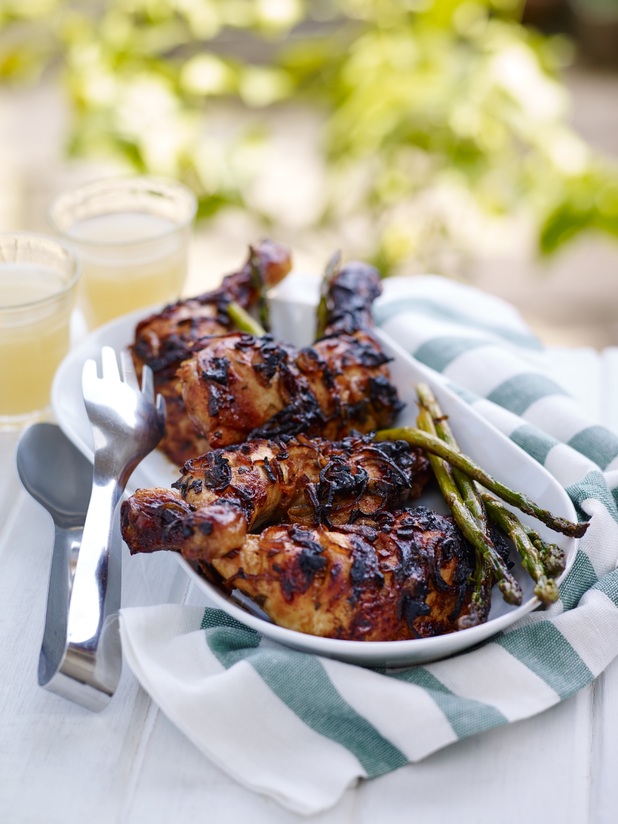 Ingredients
4 whole, skin on, chicken leg portions (or 4 drumsticks and 4 thighs)
4 tbsp Rocks Lemon Squash
1 echalion shallot
2 tbsp olive oil
2 tsp smoked paprika
1 garlic clove crushed
small bunch fresh oregano, leaves picked
Method
1 Slash each chicken piece 3 or 4 times to 1cm depth. Combine all the remaining ingredients to make a marinade and season.
2 Put the chicken in a large bowl, tip over the marinade and rub well into each chicken leg. Cover the bowl with clingfilm and allow the chicken to marinade for 3-4 hours or overnight.
3 Heat the oven to 180C/160C fan. Transfer the chicken to an oven dish cover with foil and cook for 1hr or until the thickest part of the chicken is cooked through. Finish by charring the chicken skin on a barbecue or remove the foil and turn the oven temperature up for the last 10mins to crisp the skin.
Cook's tip: serve hot or cold with asparagus.
Prep Time
10 mins plus marinating
Cook Time
1hr
Nutrition Information
Serves 4
For more great BBQ recipes check out our gallery below:
Copyright: Jack Daniels