Looking to keep the children busy during summer holidays? Get them making this easy chocolate tray bake recipe.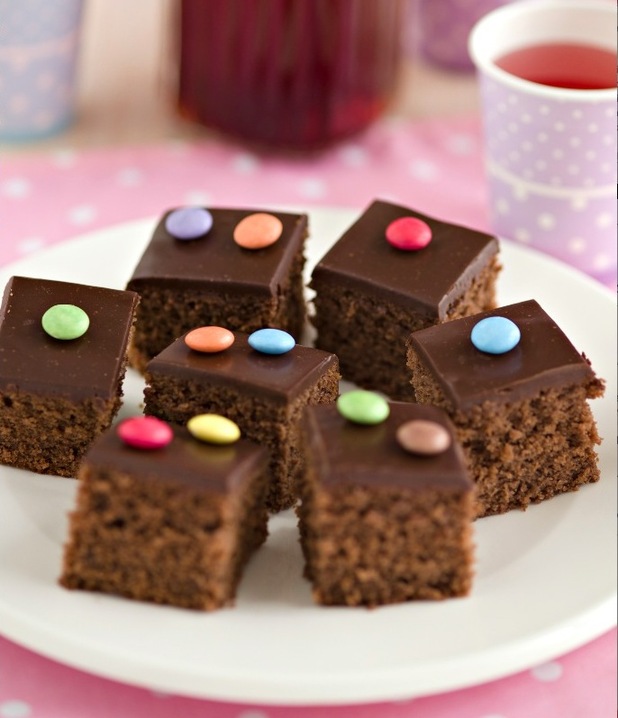 Ingredients
25g cocoa powder, sifted 225g margarine
300g self raising flour
4 eggs
3 tbsp water, hot
225g caster sugar
2 tsp baking powder
Icing
150g dark chocolate
100g double cream
100g Rachel's Low Fat Natural Yogurt
2 tubes of Smarties or children's sweets
Method
1 Pre-heat the oven to 180°C/350°F/Gas Mark 4. Grease and line a small tray bake tin measuring 30 x 23cm.
2 Measure the cocoa and water into a small bowl and mix well to form a smooth paste
3 In a mixing bowl add all the other ingredients and beat well until creamed, fluffy and light in colour, then add the cocoa paste and mix again. Pour the mixture into the prepared tin.
4 Bake for about 25 – 35 minutes, until springy to touch. Check by inserting a skewer into the centre of the cake and if it comes out clean the cake is cooked. Transfer to a cooling rack and leave to completely cool in the tin.
5 To make the icing, heat the chocolate with the cream in a bowl over a pan of gently simmering water and stir until melted. Leave to one side to thicken and cool slightly then add the yogurt, stir again until smooth and all the yogurt is incorporated.
6 When the cake has cooled, pour over the icing and spread with a palette knife and decorate.
Prep Time
10 mins
Cook Time
25-30 mins
Love chocolate cake? Check out more recipes in our gallery below
Copyright: Lindt