World number one tennis player Novak Djokovic has teamed up with Jacob's Creek to create three fantastic and emotive short films – and share a few of his favourite recipes!
We tried this gorgeous green salad with avocado and pear dish while hanging out with the man himself at Wimbledon before the tournament kicked off. And trust us, it is DELICIOUS! Perfect for a summer garden party and super simple to put together.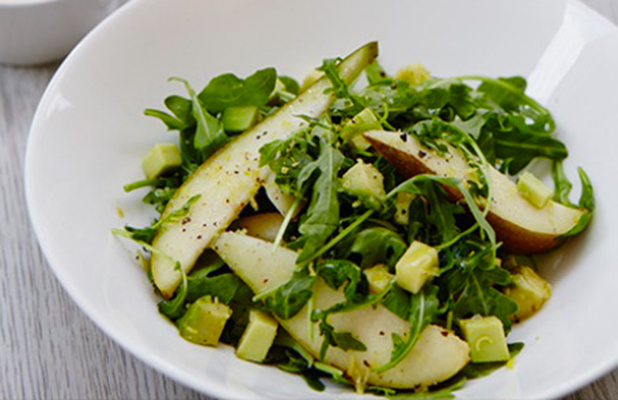 "Food is a huge passion of mine, and has always played a big role in my life – from watching my parents in their restaurant in Serbia to my own journey where I have listened to my body and overhauled my diet and lifestyle," said Novak. "Bringing my love of food to Wimbledon, a place that holds so many great memories is incredibly rewarding."
Ingredients
1 tbs fresh lemon juice
¼ tsp finely grated lemon zest
3 tbs extra-virgin olive oil
Salt
3 cups baby arugula, spinach or mesclun mix
1 small firm-ripe Forelle pear, cored and cut into thin wedges
½ small ripe avocado, pitted and cut into small cubes
2 thin slices prosciutto, cut crosswire into thin ribbons (optional)
Method
1.
In a small bowl, whisk the lemon juice and zest
2.
Slowly whisk in the oil. Season the vinaigrette to taste with salt and pepper.
3.
In a large bowl, gently toss the argula, avocado and pears with half of the dressing
4.
Option: add in prosciutto
5.
Divide among 2 plates, drizzle with a little of the remaining dressing and serve immediately.
The 'Made By' films series featuring Novak Djokovic has three chapters, Birthed from Serbia, Shaped by Jelena and Inspired by Dreams. The films plus outtakes and behind the scenes can be viewed online at www.madebyjacobscreek.com