Here's a perfect summer cocktail recipe using delish raspberries that are packed full of vitamins. It's so easy to do and will go down a treat at barbeques and parties.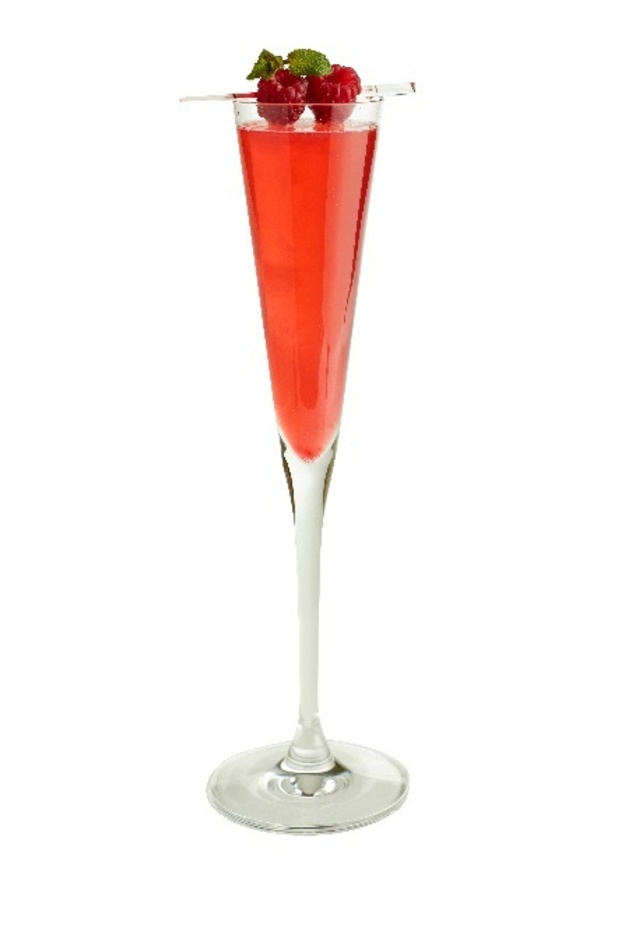 It's been shared by the people at Heartsease Farm, who use all natural ingredients, expertly blended with their very own Welsh spring water. Add vodka, prosecco (or any fizz) and get ready to indulge.
Things to remember...
Ideally all your ingredients are COLD from the fridge, frozen in the case of vodka, therefore you don't need to ice down the vodka as this will dilute it and destroy the bubbles.
Ingredients
10ml Vodka
40ml Prosecco
150ml Heartsease Farm Raspberry Lemonade
Squeeze of lemon juice
Garnished with two raspberries as shown
Method
1
Pour in the vodka and a squeeze of lemon over ice.
2
Strain into your tall flute / martini glass
3
Add the prosecco
4
Add the raspberry lemonade
5
Garnish with the raspberries