Miley Cyrus, Megan Fox and Millie Mackintosh are fans of the Paleo diet and a new cookbook shows you don't have to deny yourself treats like this yummy Raspberry & Honey Chocolate Torte.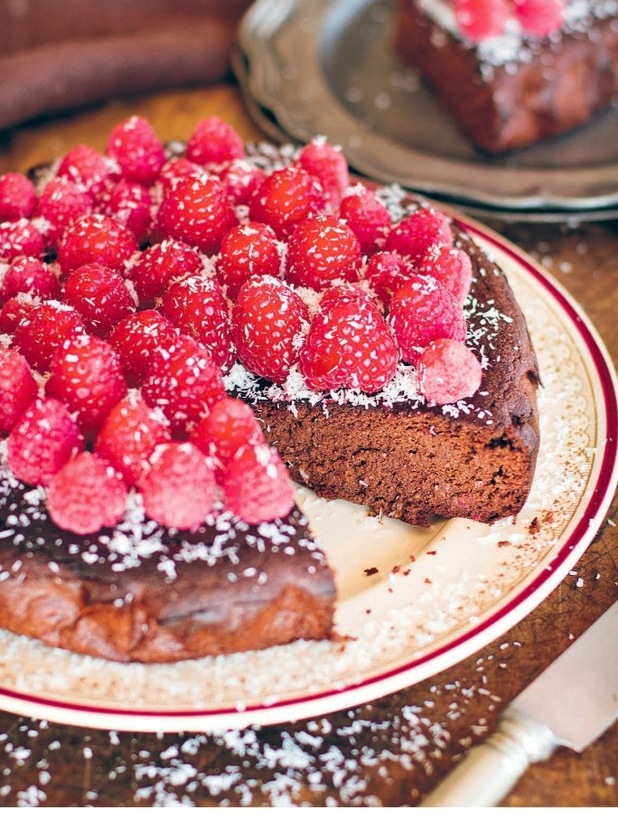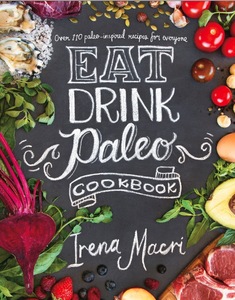 This recipe is from a new cookbook, Eat Drink Paleo, from renowned Paleo Diet blogger
Irena Macri.
The Paleo diet is based around eating natural, unprocessed foods like our prehistoric ancestors, steering clear of refined carbs and dairy which, experts argue, our bodies are not designed to process well.
This gluten-free torte swaps sugar and flour for honey and almond meal.
Irena writes: 'It's full of antioxidants – found in raw cacao and raspberries – and the healthy saturated fat of coconut oil, so you won't feel guilty indulging in this scrumptious cake.
'It does have a fair amount of almond meal, which is on the higher end of omega-6 fatty acids content, as well as honey, so leave it for special occasions.'
Ingredients
185 ml coconut oil (melted)
60g raw cacao powder (or baking cocoa powder)
185ml raw honey
30ml port or dry sherry
125ml water
4 eggs (yolks and whites separated)
220g almond meal
65g raspberries (defrosted or fresh)
1tsp gluten-free baking powder
Pinch of sea salt
Fresh raspberries and desiccated coconut to garnish
Method
1 Preheat oven to 170°C (338°F). Brush a round 22cm cake tin with melted coconut oil to lightly grease, and line the base and sides with non-stick baking paper.
2 Combine cacao powder, honey, coconut oil, port and water in a bowl and whisk together until incorporated.
3 In a different bowl, whisk the egg yolks for a few minutes until thick and glossy. Fold in the chocolate mixture, almond meal and fresh raspberries. Sift or sprinkle the baking powder over the mixture, rather than dropping it in one spot, to ensure uniformity.
4 Use an electric beater to whisk egg whites with a little pinch of salt in a clean, dry bowl until soft peaks form. Use a spoon to fold some of the egg whites into the chocolate mixture until combined. Gently fold in remaining egg whites until just combined.
5 Pour mixture into the prepared cake tin. Bake for 40 mins or until a skewer inserted into the centre comes out clean. Set aside in the pan to cool completely.
Once cool, put the cake on a serving plate and garnish with fresh raspberries and desiccated coconut. Serve with a generous side of coconut cream or double cream.
Nutrition Information
Serves 10
Irena's Tip:
You can replace raw cacao powder with melted dark chocolate and use green leaf stevia (sweetener) or coconut syrup instead of honey. Adjust the amount based on the concentration of the sweetener.
Eat Drink Paleo, published by Michael Joseph, is available on amazon.co.uk
Check out more delicious chocolate cake recipes below in our gallery....
Copyright: Lindt