Angela Liddon's new vegan cookbook, Oh She Glows, hit number one in the New York Times bestseller list and now it's available here in the UK.
Using only plant based ingredients – no daily, meat, fish or processed food - Angela's recipes are perfect if you're trying to shape up for summer.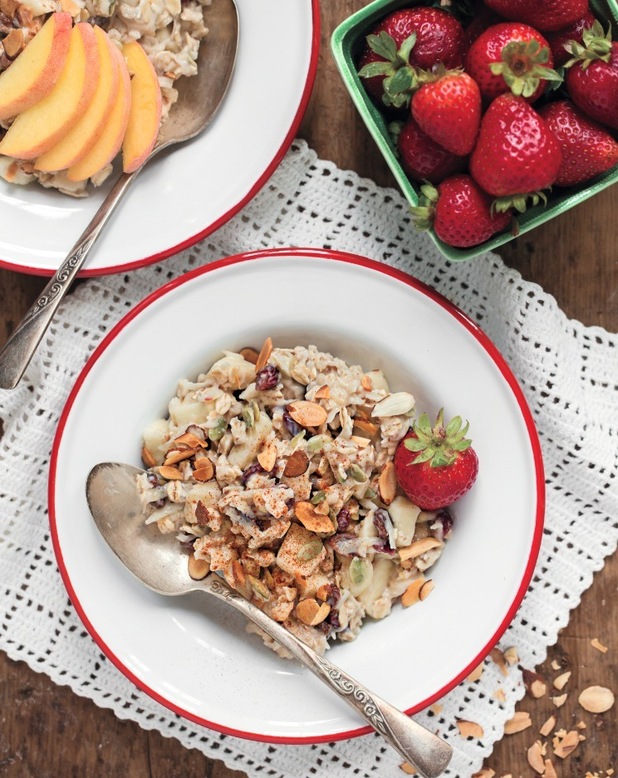 Get your day off to a brilliant start with this delicious, ultra healthy recipe for spa day bircher muesli.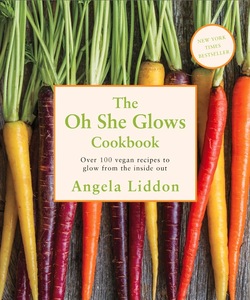 'This healthy and filling breakfast takes just a few minutes of preparation before you head to bed,' Angela writes.
'While you get your beauty sleep, the muesli soaks in the fridge, allowing the yoghurt to soften the oats and the flavours to meld.
'The result is a lightly sweet, super-creamy bowl of chilled oats.
'In the morning, all you have to do is add a few toppings and then kick back and pamper your health with this delightful breakfast.
'Feel free to change up the mix-ins to your heart's content; nuts like walnuts would be a nice substitute for the almonds, as would seeds like sunflower, sesame, chia, or flaxseed.
'Seasonal fruit is a must in my mind. It adds just the right amount of natural sweetness to this dish.'
Ingredients
2 medium apples, peeled and cored
100g gluten-free rolled oats
250ml almond or coconut yoghurt
2 tablespoons raw pepita seeds (or shelled sunflower seeds)
2 tablespoons raisins
2 tablespoons dried cranberries
FOR SERVING:
Fresh seasonal fruit
Sliced almonds or other nuts, toasted,
if preferred
Pure maple syrup
Cinnamon
Method
1 Dice one apple and grate the other on a box grater. Place the apples in a large bowl and add the oats, yoghurt, pepita seeds, raisins, and cranberries. Stir to combine.
2 Cover the bowl and refrigerate the muesli overnight or for at least 2 hours, until the oats soften.
3 Serve the muesli in a bowl, topped with fresh fruit, nuts, maple syrup, and a pinch of cinnamon.
4 Leftover muesli will keep in an airtight container in the refrigerator for 3 to 4 days.
Prep Time
10 minutes. CHILL TIME: Overnight, or for at least 2 hours
Nutrition Information
Serves 2-3
gluten-free, oil-free, raw/no-bake, soy-free