Summer's here and there's nothing like a tasty but filling salad to pep up your lunchbox. So check out this oh so easy recipe for Coronation Chicken and Potato salad.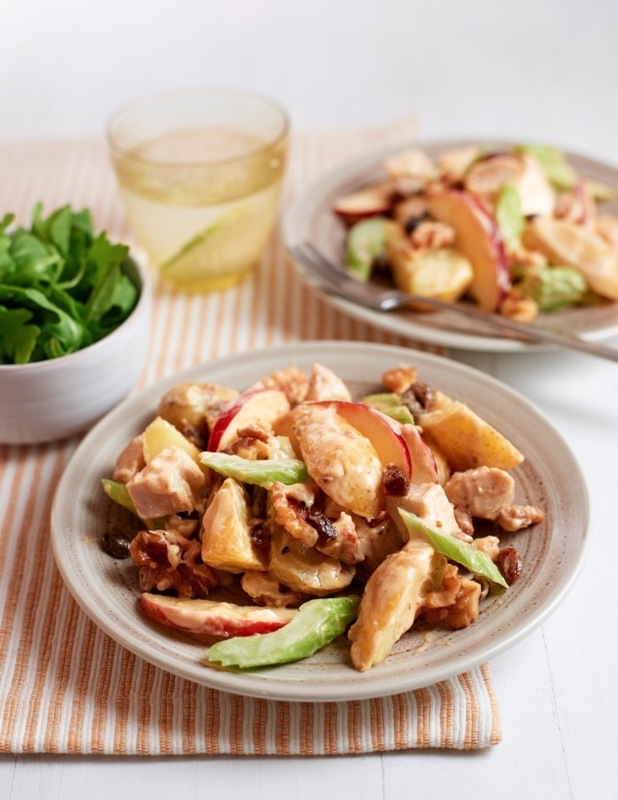 Doesn't it look delish? It's perfect for picnics too and is one of many potato-based summer recipes from our friends at
lovepotatoes.co.uk.
Ingredients
800g firm potatoes, such as Charlotte or Maris Peer, quartered
100g light mayonnaise
100ml low fat yogurt
2 tbsp mango chutney
1 tsp curry powder
2 cooked chicken breasts, cubed
30g walnuts
30g sultanas
1 red apple, finely sliced
2 celery sticks, finely sliced
Crispy green salad, to serve
Method
1 Place the potatoes in a saucepan of boiling water and boil for 10 minutes or until tender.
2 Meanwhile mix the mayonnaise, yogurt, mango chutney and curry powder together in a large bowl. Add the chunks of cooked chicken, walnuts, sultanas, apple and celery.
3 Drain the potato and fold through the chicken mixture. Serve with a crisp green salad.
Prep Time
10-15 minutes
Cook Time
10 minutes
Nutrition Information
Serves 4
Check out more summer recipes in our gallery below