Millions of us have fallen in love with this spicy Portugese dish, so check out this fab recipe for low fat piri piri chicken which works out at just 220 calories per serving.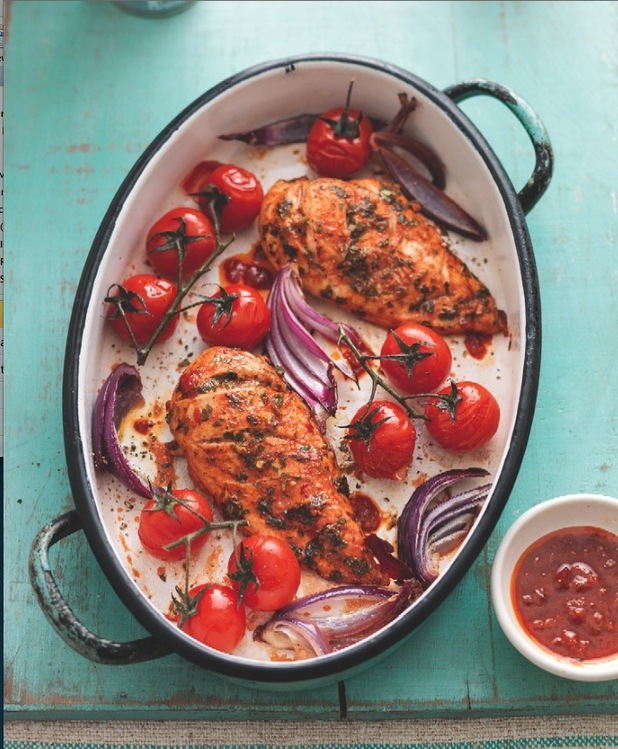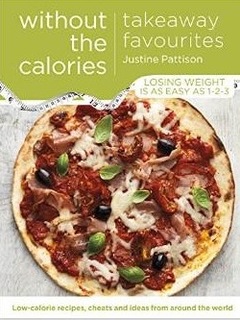 The one thing you don't want when watching your weight is to feel deprived.That's why we're fans of
Justine Pattison's new Without The Calories recipe books
which have low fat versions of all the favourite things we like to eat.
In Without The Calories: Takeaway Favourites
, we spotted this recipe which would be perfect for a weekend get together.
Justine says: 'Unlike the chicken from some restaurants, these chicken breasts are packed with spices without being covered in oil.
'This makes a really lovely fresh supper when served with a big salad and lovely piri piri sauce (see separate recipe)
'Perfect for freezing too.'
Ingredients
For the chicken:
4 boneless, skinless chicken breasts (each about 175g)
oil, for spraying or brushing
1 large red onion, cut into thin wedges
4 short cherry tomato vines
Piri piri marinade:
3 red bird's eye
chillies, sliced
3 garlic cloves, halved
20g fresh flat-leaf parsley
4 tbsp fresh lemon juice
2 tbsp red wine vinegar
2 tsp sweet smoked paprika
1 tsp dried oregano
1 tsp caster sugar
1 tsp flaked sea salt
Method
1 To make the marinade, put the chillies, garlic, parsley with its stalks, lemon juice, vinegar, paprika, oregano, sugar and salt in a small food processor and blitz until well combinedand chopped up very finely.
2 Slash each chicken breast 3–4 times with a knife and place in a large, non-metallic bowl. Pour over the marinade and turn the chicken until well coated. Cover the dish with cling film, then leave to marinate in the fridge for at least 4 hours or ideally overnight.
3 Preheat the oven to 210°C/Fan 190°C/Gas 61/2. Take the chicken out of the bowl and place it on a lightly oiled baking tray. Roast the chicken for 10 minutes before adding the red onion and tomatoes and cook for another 10 minutes or until lightly browned and cooked through (there should be no pinkness remaining).
Prep Time
15 minutes
Cook Time
20-25 minutes
Nutrition Information
Serves 4
220 calories per serving
Piri Piri sauce
Ingredients
2 tbsp fresh lemon juice
1 tbsp tomato puree
1 tbsp crushed chillis (from a jar)
2 garlic cloves, crushed
1 tsp sweet smoked paprika
1 tsp dried oregano
1 tbsp extra virgin olive oil
¼ tsp flaked sea salt
ground black pepper
Method
Whisk the lemon juice with the tomato puree, chillis, garlic, smoked paprika, oregano, salt and lots of black pepper in a small bowl. Whisk in the oil and leave to stand.
COOK'S TIP:
You can freeze the marinated uncooked chicken in zip seal bags for up to 1 month. Defrost overnight in the fridge and cook as with the recipe. The sauce can also be frozen too.
Justine Pattison's Takeaway Favourites Without the Calories is published by Orion Books in paperback & eBook, priced £14.99/£7.99
Like this? Check out our gallery of low calorie recipes