New Zealand born chef Peter Gordon is one of our favourites so we're delighted to bring you this easy, fast recipe of his for Lamb Burgers with Avocado and Feta Cheese.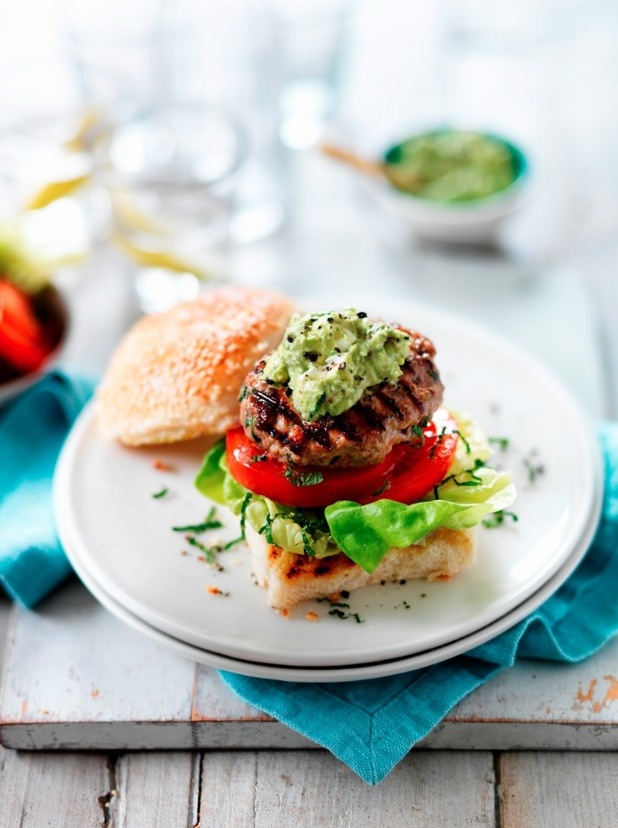 If you're planning a Bank Holiday barbeque, why not give this delish recipe a go?
Peter, founder of acclaimed London eaterie Kopapa is a master at combining exciting flavours and he's used the luscious lamb of his native country for inspiration: "The key to a great burger is a combination of the best meat (hence NZ lamb is perfect) and great garnishes.
"When I serve them, I have an assortment of chutneys, pesto, pickles etc on the table and let guests help themselves. However, this combination of feta and avocado is a real crowd pleaser!"
Ingredients
500g lamb mince
2 tablespoons tomato sauce
2 teaspoons Worcestershire or any other brown sauce
1 spring onion, thinly sliced
12 mint leaves, shredded
1 avocado
¼ teaspoon finely grated lime zest
2 teaspoons lime juice
2 heaped tablespoons mayonnaise
1 teaspoon mustard (Chef Peter prefers English mustard for its fieriness)
50g feta cheese, crumbled
2 beefsteak tomatoes, thinly sliced
1 teaspoon extra virgin olive oil
4 burger buns, split open
1 butter lettuce, leaves separated
Method
1 Use your hands (or a food mixer – not a food processor) and combine the lamb mince, tomato sauce, brown sauce, spring onions and ½ the mint leaves.
2 Divide into 4 portions then roll out and flatten to around 1cm thick patties.
3 Place on a tray in the fridge to firm up for anywhere between 2 hours and overnight.
4 Remove the flesh from the avocado and mash with the lime zest and juice, then mix in the mayonnaise, mustard and lastly the feta.
5 Mix the remaining mint leaves with the tomatoes and olive oil and season with freshly ground coarse black pepper and sea salt.
6 Cook the patties over medium heat on the bbq until done to your liking then remove and rest in a warm place for 5 minutes while you assemble the burgers.
7 Toast the buns on the cut side and sit the lettuce on. Drain excess juice from the tomatoes and place these on.
8 Sit the cooked patties on top then spoon on the avocado mixture. Gently press the tops on and it's ready to serve.
Prep Time
10 mins
Cook Time
20 mins
Nutrition Information
Serves 4
Check out more exciting bbq recipes in our gallery