One of our favourite foodies Tonia Buxton has developed a new range of recipes inspired by the traditions of Ancient Greece - and this honey-glazed prawn dish is one of our faves.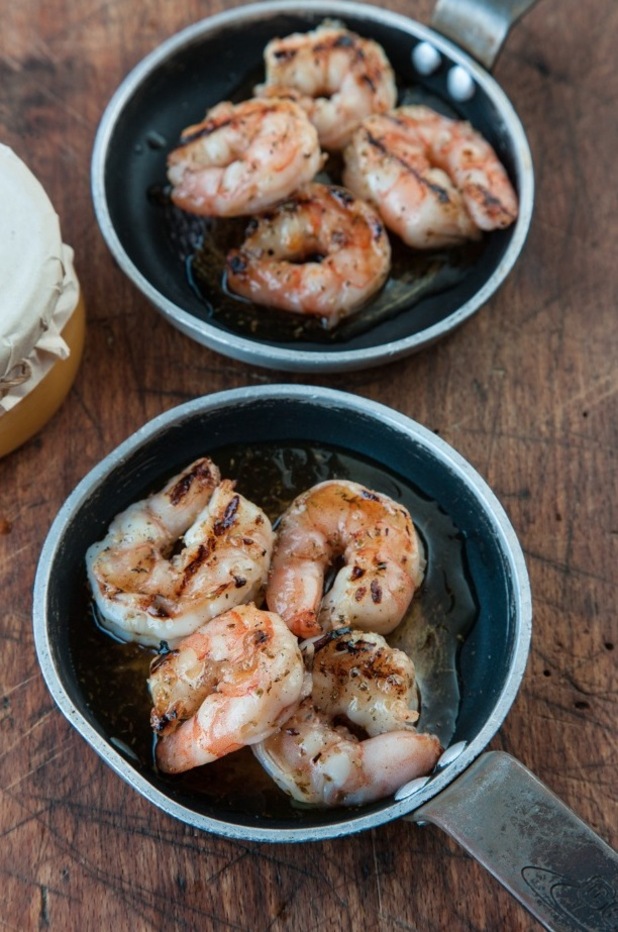 Tonia's teamed up with
restaurant chain The Real Greek
and her Ancient Greek-inspired recipes are now on the menu at its
Soho, Central London,
branch.
'Seafood was an essential part of the Ancient Greek menu,' says Tonia, 'and this recipe is taken from the poem Banquet of Philoxenus, dated to 400BC.
'The poem celebrates traditional Greek cuisine, such as "honey –glazed shrimps beside my love". Fish sauce is essential to this dish, and Greeks are known to use the sauce in both savoury and sweet cooking.' A bit of history with our recipes - we like!
Ingredients
225g large tail-on prawns, peeled
1 tablespoon olive oil
2 tablespoons fish sauce
3 tablespoons clear honey
2 tablespoons fresh oregano, chopped
Freshly ground black pepper to taste
Method
Step A - cooking the prawns
1 Heat oil in a saucepan, add in fish sauce and honey, stirring gently
2 Add in prawns and sauté until cooked through and pink in colour
3 Remove the prawns from pan and cover in foil to keep warm
Step B - making the sauce
1 Keep sauce mixture on a steady heat, stirring until it has reduced by half
2 Add oregano and black pepper to complete sauce
3 Pour the sauce over the prawns
Prep Time
5 minutes
Cook Time
10 minutes
Nutrition Information
Serves 2
For exclusive competitions and amazing prizes visit Reveal's Facebook page NOW!
If you like this why don't you check out Tonia's recipe for
authentic Beef Stifado
Check out our gallery of super summer recipes...
Copyright: Pam Lloyd