Cottage pie has been a British classic for over 200 years. And for those of you who fancy the comfort of cottage pie,without the calories, check out this amazing recipe from Slimming World: cottage pie without the syns!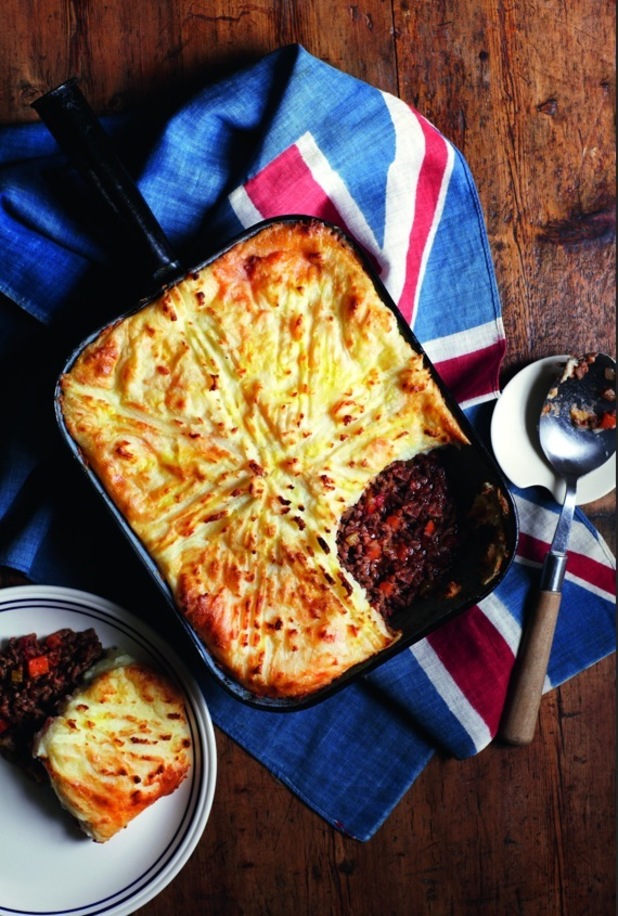 Now, this is a treat we
don't
feel guilty about! Enjoy...
Ingredients
1kg potatoes, peeled and chopped
salt and freshly ground black pepper
low calorie cooking spray
1 red onion, finely chopped
2 garlic cloves, crushed
2 celery sticks, finely chopped
2 carrots, peeled and finely chopped
500g lean beef mince (5% fat or less)
400g can chopped tomatoes
1 tbsp vegetable stock
1 tsp sweetener
2 tsp dried oregano
1 egg, lightly beaten
Method
1 Cook the potatoes in a saucepan of lightly salted boiling water for 12-15 minutes or until tender. Drain, return to the pan and mash until smooth. Season well and set aside.
2 Meanwhile, spray a large non-stick frying pan with low calorie cooking spray and place over a high heat. Add the onion, garlic, celery and carrots and stir-fry for 5 minutes. Add the mince and stir-fry for 5 minutes, then add the tomatoes, stock, sweetener and oregano and stir well. Bring to the boil then turn the heat to low and simmer for 12-15 minutes.
3 Preheat the oven to 200°C/Fan 180°C/Gas 6.
4 Transfer the beef mixture to a casserole dish and spread the mashed potatoes over the top, smoothing the surface with a fork (adding a pattern if you like).
5 Brush with the beaten egg and bake for 25-30 minutes or until lightly golden and bubbling. Serve with your favourite vegetables.
Cook Time
One hour
Nutrition Information
Serves 4
Recipe from Slimming World's Food Glorious Food, available in all Slimming World groups now, priced at £4.95/€7.95. Visit
www.slimmingworld.com
or call 0844 897 8000.
For exclusive competitions and amazing prizes visit Reveal's Facebook page NOW!
Watching your weight? Check out our gallery of lower cal recipes
Copyright: www.manyfacesofpotatoes.co.uk