Looking for something delicious yet easy to make for St Patrick's Day? Why not try this easy to make one pot Beef and Guinness stew...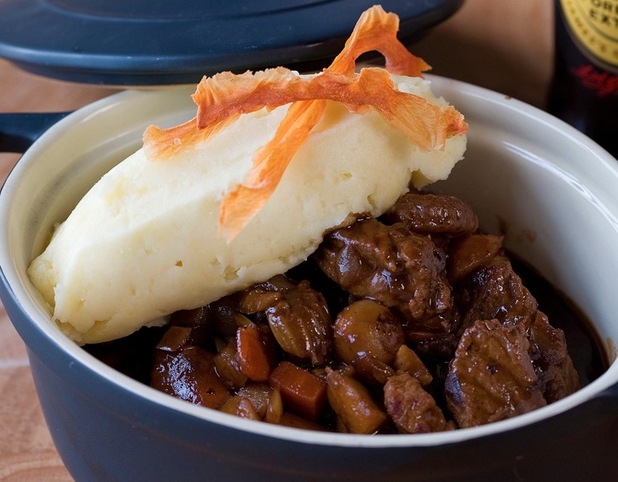 Ingredients
200ml of Guinness Foreign Extra Stout
400g stewing diced beef
1 medium onion - diced
1 large carrot - diced
1 large stick of celery - diced
1 large parsnip - diced
1 Litre of thick beef stock
Sprigs of fresh thyme & rosemary
Champ potato (creamed mash potato & spring onion
Method
1 Stir fry the beef, add the vegetables & cook till tender, then pour the Guinness & reduce by half.
2 Add the beef stock & herbs and simmer very slowly for between an hour and an hour and a half.
3 Serve with the champ potato & honey roasted carrot & parsnip
Nutrition Information
Serves 4
Cook's tip: This stew is always better made one day in advance
Check out more recipes using Guinness
here
For exclusive competitions and amazing prizes visit Reveal's Facebook page NOW!Check out more one-pot wonders and winter warmers in our gallery below
Copyright: British Sausage Week