This easy and ingenious recipe for healthy homemade pot noodles is one of our favourite recipes from our current fave cookbook
The Royal Marsden Cancer Cookbook.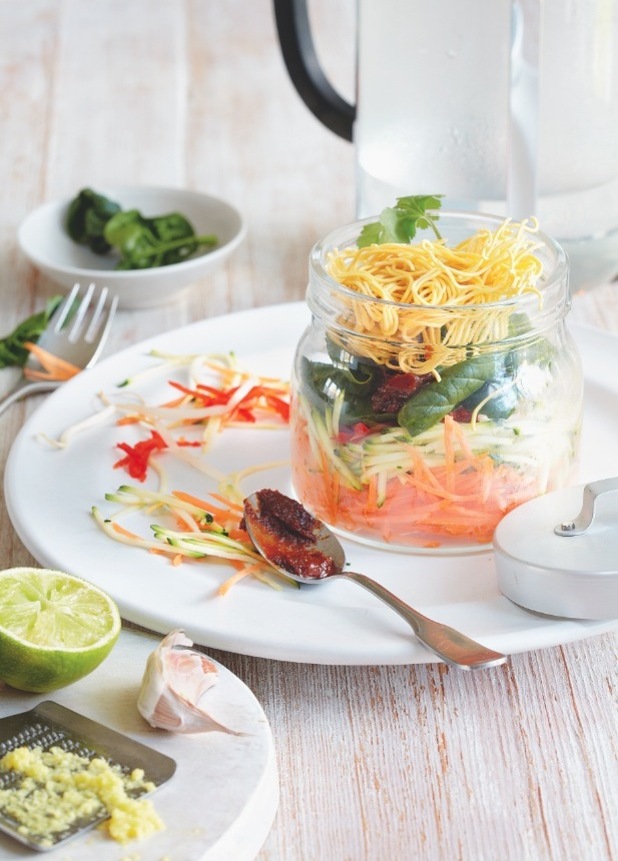 Celebrity chefs including
Mary Berry, Nigella Lawson and Raymond Blanc
have all donated recipes to this cookbook, which aims to raise funds for the world-class NHS cancer centre, as well as passing on brilliant dietary tips for those suffering or recovering from cancer - and the people who care for them.
It's published by Kyle Books, rrp £19.99.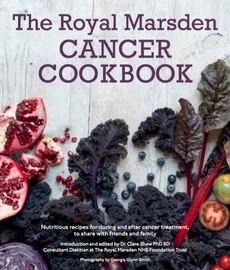 This easy and very quick lunch recipe has been devised by
Dr Claire Shaw
, who is a consultant dietician at the hospital and the editor of the book.
We love the fact that it's a much healthier and nutritious version of a fast food favourite - pot noodles.
Claire writes: 'This is a very quick, easy lunch to make when you have lots of vegetables in the fridge, perhaps some you can spare from a stir-fry or something similar.
'Use the list here for guidance only – you could any vegetables that needs minimal cooking or taste good eaten fairly crunchy, such as peas, cabbage and baby corn.
'You can also vary the flavours a lot, for example, instead of chicken stock and soy sauce, you could use a sachet of miso soup.
'You could even use cooked rice instead of noodles. This is a great source of vitamin B, iron and beta-carotene.
'The fresher the ingredients, the better the vitamin C content.'
Ingredients
1 small carrot, peeled
1⁄2 courgette
1⁄2 red pepper
1 spring onion
Handful of beansprouts
A few leaves of spinach
Some leftover cooked chicken (optional)
1 teaspoon finely chopped fresh ginger
1 garlic clove, finely chopped
A few coriander leaves
1⁄2 chicken stock cube or vegetable bouillon, or 1 sachet of miso paste
1 nest/strip of quick-cook egg noodles
Dash of soy or fish sauce Squeeze of lime (optional)
Method
1 Shred the carrot, courgette, red pepper and spring onion, and layer them in a tall airtight box or preserving jar.
2 Add the beansprouts, spinach and any other vegetables you might be using, along with the leftover chicken, if you have any.
3 Sprinkle over the ginger, garlic, coriander and your choice of stock cube, then squash in the noodles. Seal well and leave until you are ready to eat it.
4 Boil a kettle and pour boiling water over your noodles until they are just covered. Give everything a quick stir or prod with a fork or chopsticks, then cover again and leave for a minimum of 5 minutes. Check to see if the noodles are soft enough and leave for a couple more minutes if necessary.
5 Season with soy or fish sauce to taste and add a squeeze of lime, if you like.
Nutrition Information
Serves 1
For exclusive competitions and amazing prizes visit Reveal's Facebook page NOW!