Great British Bake Off queen Mary Berry is among the culinary stars who have donated recipes to the new Royal Marsden Cancer Cookbook and we're delighted to share Mary's recipe for this delish Sunday Orange spice cake with you.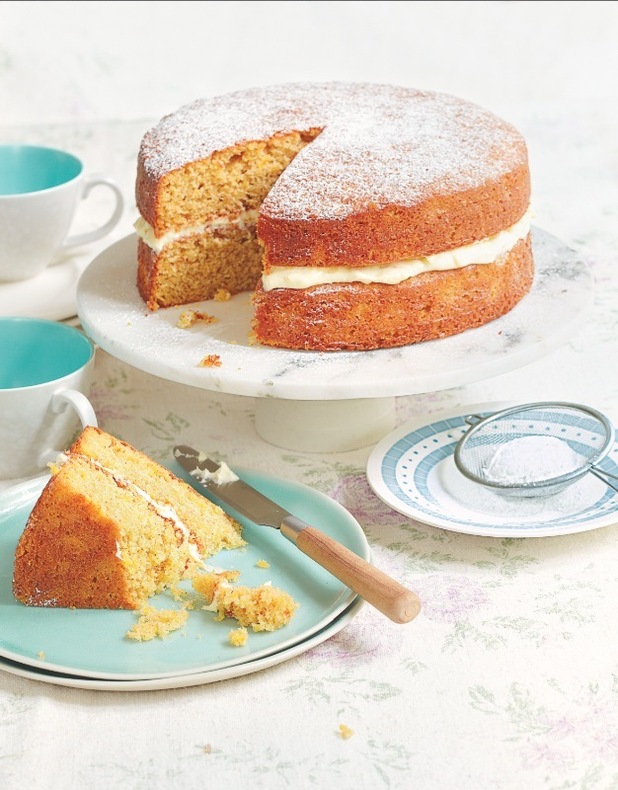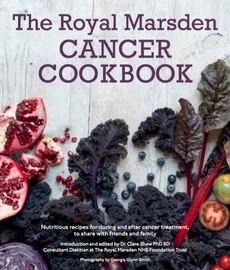 This is a lovely, fresh, spiced orange cake,' says Mary Berry. 'You could use just under half the orange filling to sandwich the cakes together and spread the rest on top.'
Mary's just one of many A-list culinary names who have donated amazing recipes to this unique cookbook, which has just gone
on sale from Kyle Books
priced £19.99.
Nigella Lawson, Prue Leith, Ruth Rogers and Jack Monroe
are just some of the names who have also shared their recipes - and the book is full of fab recipes, believe us!
The book also features specialist dietary advice from the book's editor Claire Shaw, a consultant dietitican at this world-famous NHS cancer treatment centre, on how to eat well while undergoing gruelling treatment - and the best things for nourishment afterwards.
Ingredients
FOR THE CAKE
1 small thin-skinned orange
275g self-raising flour
3 level tsp baking powder
275g caster sugar
225g unsalted butter, softened,plus extra for greasing
4 free-range eggs
1tsp ground cinnamon
1tsp mixed spice
FOR THE FILLING
50g unsalted butter, softened
175g icing sugar, sifted, plus a little extra for dusting
2 level tbsp orange pulp, reserved from the cake mix
Method
1 Preheat the oven to 180˚C/350˚F/gas 4. Grease and line two 20cm-deep sandwich tins.
2 Place the whole orange in a saucepan, cover with boiling water and simmer until soft, about 20 mins. Set aside to cool.
3 When the orange is cool enough to handle, cut in half and remove any pips.Transfer the whole orange, skin included, to a food-processor and process until medium chunky. Remove and reserve 2 level tbsp of the orange pulp for the icing.
4 Add the remaining cake ingredients to the processor and blend until just smooth. Divide the mixture evenly between the two tins.
5 Bake in the oven for 25-30 mins. When the cake is shrinking away from the sides and is springy to touch, remove from the oven. Leave to cool in the tins for a few moments, then turn out onto a cooling rack and peel off the paper.
6 To make the orange filling, cream the soft butter, then add the sifted icing sugar and reserved orange pulp.
7 Sandwich the cakes together with the icing, and sift icing sugar over the top of the cake.
Nutrition Information
Makes one 20cm cake
Serves 12
Mary's Tip:
This is best eaten fresh but will store in an airtight container for 2–3 days. You could also freeze the filled cake for up to two months. Just remove from freezer and thaw for 2–3 hours at room temperature.
For exclusive competitions and amazing prizes visit Reveal's Facebook page NOW!
Love baking? Check out more delish recipes in our gallery.
Copyright: Eggs For Soldiers