We've had a sneak peek (and taste) of some of the delicious recipes in Lisa Faulkner's new book, Tea & Cake, so this is one book launch we've been eagerly waiting for.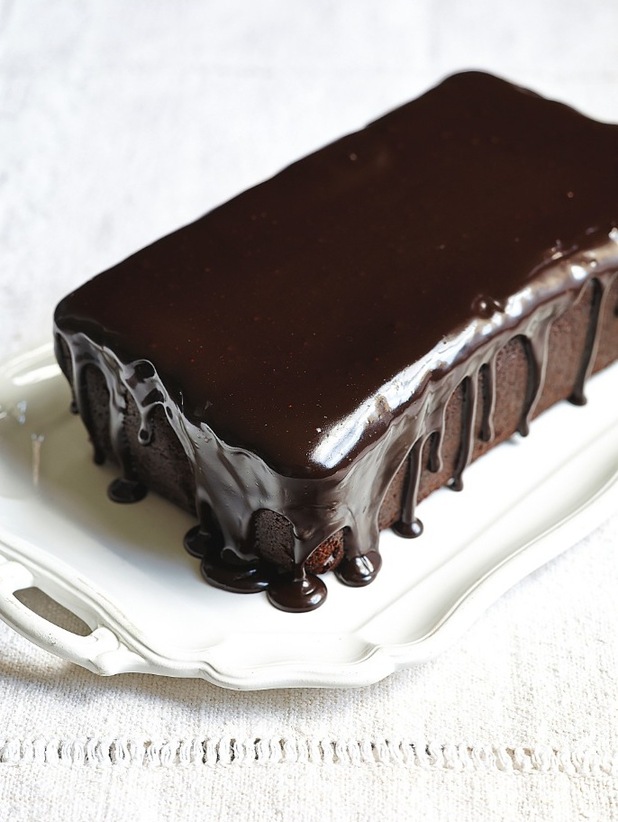 This gorgeous
Sticky Chocolate Loaf Cake
tastes as good as it looks - as we can attest to as Lisa kindly made one for us and brought it into the office.(Yes, we're spolit, we know!)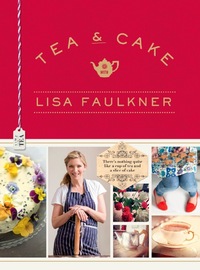 As Lisa says: 'This is a really gooey, soft chocolate cake that will go some way to solving all life's problems. Add a pinch of salt to the melted chocolate – for a slightly salty icing.'
Tea & Cake
is the third cookbook from Lisa, who won Celebrity Masterchef in 2010, and it goes on sale today, in bookshops and online, RRP £20.
As the title suggests, it's very much about sweet treats and comforting indulgences and chapters include Cakes, Chocolate, Biscuits and Sweet Things.
Along with this Sticky Chocolate Loaf Cake, our fave recipes in the new book include Lisa's
Orange Almond Cake with Passion Fruit Icing
and her
Strawberry Milkcake
(look out for that recipe in a forthcoming issue of Reveal magazine!)
After a successful career acting in TV shows like Brookside and Holby City, Lisa's now making a name for herself in the culinary world with her delicious recipes. We approve! So...guess what we'll be baking this weekend?
Ingredients
250 g (9 oz) unsalted butter, softened, plus extra for greasing
225 g (8 oz) muscovado sugar
3 eggs
150 g (5 oz) golden syrup
1 tablespoon vanilla bean paste
100 g (31⁄2 oz) dark chocolate, melted 225 g (8 oz) plain flour
25 g (1 oz) good quality cocoa powder
1 teaspoon bicarbonate of soda 250 ml (9 fl oz) boiling water
For the icing:
125 ml (41⁄2 fl oz) water
50 g (2 oz) cocoa powder
150 g (5 oz) golden syrup
100 g (31⁄2 oz) dark chocolate, chopped 25 g (1 oz) butter
Method
1 Preheat the oven to 190°C (375°F), gas mark 5, and place a loaf paper into a 900 g (2 lb) loaf tin, or grease and line with greaseproof paper.
2 Place the butter in a large bowl or in the bowl of a stand mixer. Add the sugar and beat until really light and fluffy. Add the eggs, one at a time, beating well between each addition. Slowly add the golden syrup, vanilla bean paste and melted chocolate.
3 Sift the flour, cocoa powder and bicarbonate of soda together. Add one third of the dry mixture to the bowl and beat in then add half the water. Add another third of the dry mixture followed by the remaining water and finally the rest of the dry mixture.
4 Pour the mixture carefully into the loaf tin and bake for 30 minutes. Reduce the oven to 170 ̊C (325 ̊F), gas mark 3, and bake for a further 30–40 minutes until a skewer inserted into the centre comes out almost clean. Remove from the oven and allow to cool in the tin.
5 To make the chocolate topping, put the water, cocoa powder and syrup in a small saucepan. Whisk together and bring to the boil. Simmer for 3 minutes then remove from the heat and beat in the chocolate and butter. Spread over the top of the cake.
Nutrition Information
Makes one loaf
You will need a 900g (2lb) loaf tin
For exclusive competitions and amazing prizes visit Reveal's Facebook page NOW!
Love baking? Check out our gallery of recipes below
Copyright: DK.com