Rosa's Thai Cafe is one of London's fastest growing restaurant chains and they've kindly shared one of their most popular recipes with us - this easy to make Thai Chicken and Coconut soup or Tom Ka Gai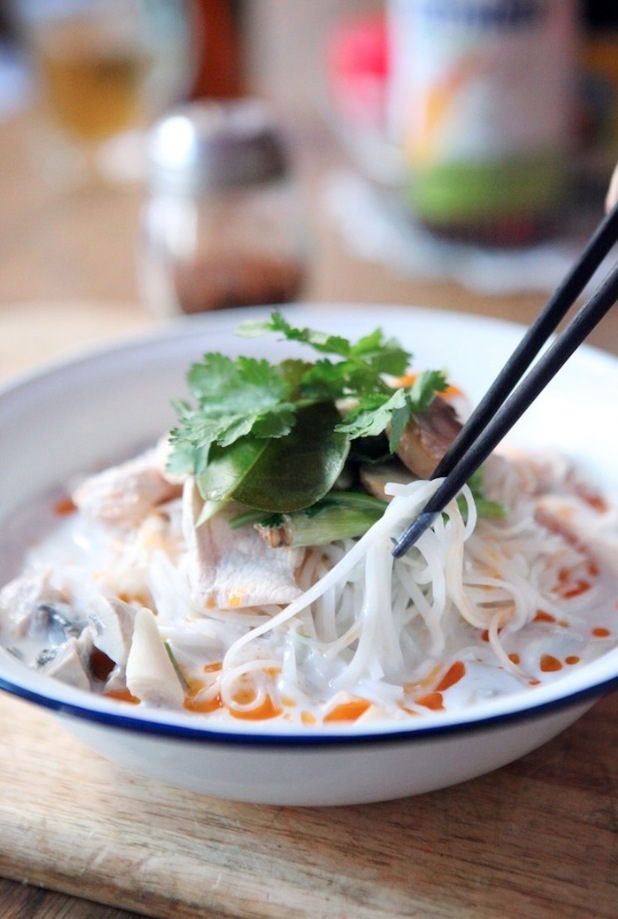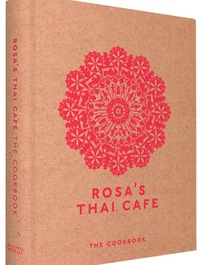 Owner Rosa says: 'Coconut soup is fantastic on a cold winter night. This satisfying coconut soup always made us feel warm inside.
'I learnt how to cook it from my auntie, who had a lot of coconut trees.
'When the coconuts ripened, there were so many we'd have enough for a month. I must admit,I've always had a bit of a love-hate relationship with this recipe.
'Not because of the taste (which is wonderful), but because we had to go to my friend's farm to kill a chicken to make it. And we ate so much, this was almost a daily event. The galangal adds a unique flavour to the soup, which should be salty and sour, with a little spice.'
This recipe is one of over 100 recipes from the fab
new Rosa's Thai Cafe cookbook,
out now, £20 Mitchell Beazley.
Ingredients
measurements are per person
250ml of coconut milk
A pinch of coriander root
2 slices of galangal
2 red chillies
2 diagonal slices of lemongrass
1 tbsp of fish sauce
1 tbsp of lime juice
250g of chicken
3 cherry tomatoes, sliced in half
5 button mushrooms, sliced into quarters
Method
1 In a pan, heat the coconut milk until it starts to boil.
2 Add the lemongrass, galangal, chillies and coriander root, stir for a minute or so and then add the chicken.
3 Keep stirring on a high heat until the chicken is almost done, then add the mushrooms and tomatoes and season with the fish sauce and lime juice.
4 Stir on a high heat for another minute or so until the chicken is cooked all the way through. Serve and enjoy!
Rosa's tip
: You can always try adding a handful of rice noodles for a heartier meal.
Reveal is now on Google Plus! Join us here for the latest pictures, fashion and celebrity news!
Love spicy food? Check out our gallery of recipes with a kick:
Copyright: The Lake District Dairy Co. Quark