Here at Reveal, we're big fans of pancakes, and if you're looking for the ultimate recipe to make your very own, we think we've found it right here.
This recipe for classic American pancakes is the best method to getting 'em light, fluffy and simply irresistible. Follow these simple steps and serve streaming hot with oodles of syrup. Just don't blame us if you find yourself cooking yet another batch immediately after - they're just too good!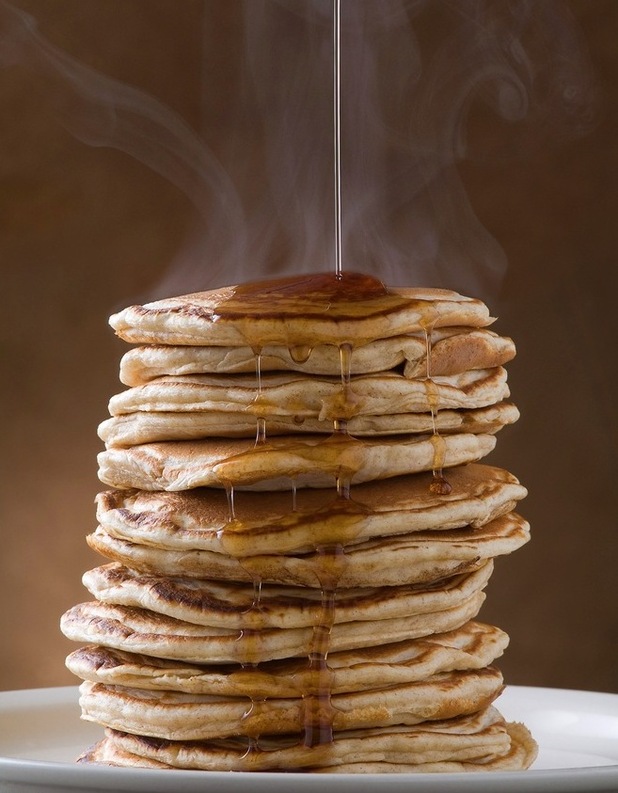 Ingredients
120g plain flour
A good pinch of salt
1 tablespoon golden caster sugar
2 large eggs, separated
20g unsalted butter, melted, plus extra for frying
200ml full-fat milk
Clarks Pure Maple Syrup, to serve
Method
1
Sift the flour, salt and sugar into a bowl, then make a well in the centre.
2
Add the egg yolks, butter and milk and beat with a whisk until mixed. Gradually work in the flour to make a very thick but lump-free batter.
3
In another bowl, whisk the egg whites until stiff, then fold them into the batter with a large metal spoon. Heat a heavy-based frying pan until medium hot, then grease it lightly with butter.
4
Fry the mixture in batches of three, using a heaped tablespoon of batter for each pancake. Cook for about 1 minute until golden underneath, then turn over with a spatula and cook for another minute.
5
Serve hot with maple syrup.
More gorgeous pancake recipes:
Buckwheat Pancakes With Juicy Prawns
New York Pancake Stack With Rhubarb and Cinnamon Compote
Pancakes With Crispy Bacon and Syrup
Bubble and Squeak Pancakes
Reveal is now on Google Plus! Join us here for the latest pictures, fashion and celebrity news!