if you're suffering from the mid winter blues, why not try this recipe for a pick-me-up super healthy berry smoothie?A key ingredient is the new superfood on the block - Chia.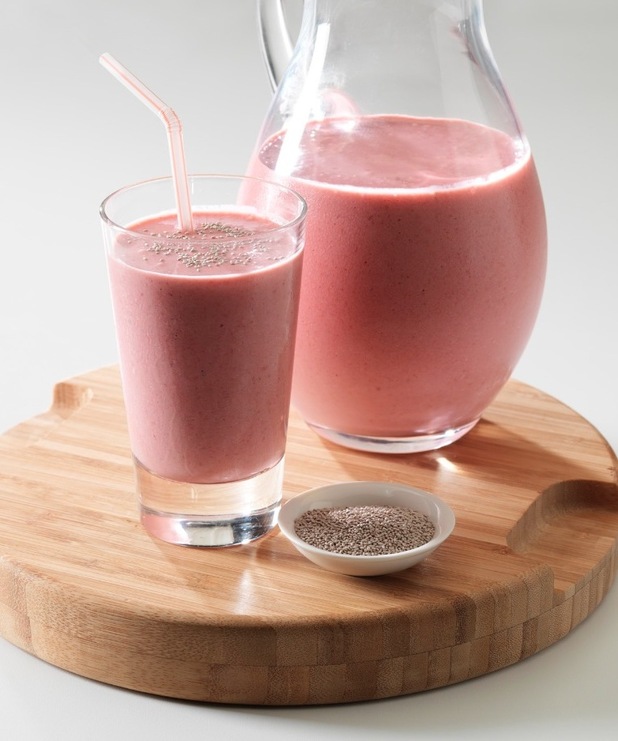 Native to central America, this member of the mint family is believed to have been grown by the Aztecs as a source of food and nutrition.
Chia is packed with nutrients, fibre, protein, antioxidants and that all-important fatty acid, Omega 3. This recipe from chef Kate McAloon is great for a mid-week breakfast on the run or an afternoon treat.
Berries, Acai or Maqui powder gives this smoothie its bright and vibrant colour as well as its delicious taste.
Ingredients
1½ cup (375ml) milk of choice
½ cup yoghurt
1 cup (130g) frozen raspberries
1 cup (150g) halved frozen strawberries
1 banana (chopped)
1–2 tbsp honey or agave nectar (or to taste)
1 tsp acai powder or maqui powder
2 tbsp protein powder
1–2 tbsp white Chia seeds
1 tbsp Chia oil (optional)
1 tbsp Chia bran (optional)
Method
1 Place all ingredients in a blender and blend on high for 1–2 minutes until well combined.
2 Check to taste if more sweetener or liquid is required and blend again.
3 Serve immediately and sprinkle with Chia seeds. Smoothie can be refrigerated for up to 24 hours.
Prep Time
5 minutes
Cook Time
5 minutes
Nutrition Information
Serves 2 large /4 small glasses
Cook's Tip:
Freeze the fruit at least the evening before or use fresh fruit but add ice cubes to make the smoothie thick and creamy.