We know you guys adore a chocolate cake recipe, so here's one with a bit of spice for you - Will Torrent's Hot and Healthy Chocolate Cake.
Doesn't it look delish?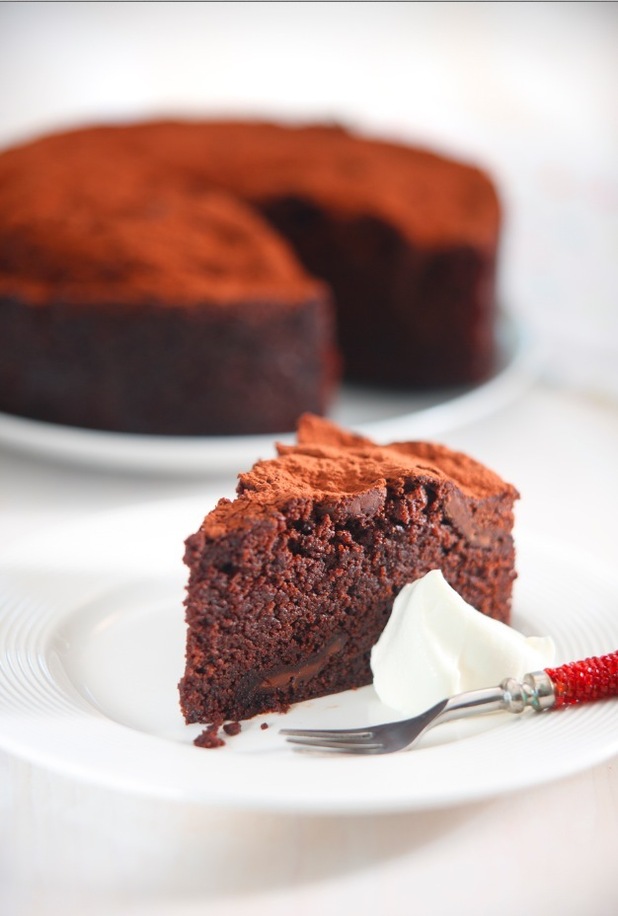 Will is an up and coming name in the culinary world and he's already published two books -
Chocolate At Home
and
Patisserie At Home
. His famous fans include
Jamie Oliver, Heston Blumenthal and Tom Kerridge.
This deliciously indulgent chocolate cake recipe is a little out of the ordinary. Not only is it dairy free, but it also contains no eggs and can also be made with gluten free flour.
However what doesn't hit you until you eat it is the addition of a small amount Tabasco chilli sauce. Spicy!
For those of you who love the combination of chocolate and chilli this cake is perfect, plus it's so simple to make. Guess what we will be baking this weekend?
Ingredients
250g plain flour
350g Demerara sugar
65g plain cocoa powder
1 tsp baking powder
1 tsp salt
250ml water
100g dark chocolate
240ml extra virgin olive oil
10g Tabasco® sauce
1 tsp Nielsen – Massey Vanilla Bean Paste
Method
1. Preheat the oven to 180 C / Gas mark 4.
2. In a large bowl, stir together the flour, sugar, cocoa powder, baking powder and salt. Pour in water, Tabasco®, olive oil and vanilla; mix until well blended.
3. Place into an 8" loose bottomed lined cake tin
4. Bake for 45 minutes in the preheated oven, until the top is no longer shiny. Let cool for at least 10 minutes before dusting with cocoa powder
5. Enjoy warm, when the middle is still gooey!
Nutrition Information
Serves 8-10 people
Reveal is now on Google Plus! Join us here for the latest pictures, fashion and celebrity news!
Love this? Check out more chocolate cakes & bakes in our gallery below
Copyright: Lindt