In northern France and Belgium this pretty concoction of meringue, whipped cream and chocolate is a traditional dessert called a Merveilleux.
Translated into english, Merveilleux means 'Wonderful' - so why not try whipping this up for your Mr or Miss Wonderful this Valentine's Day?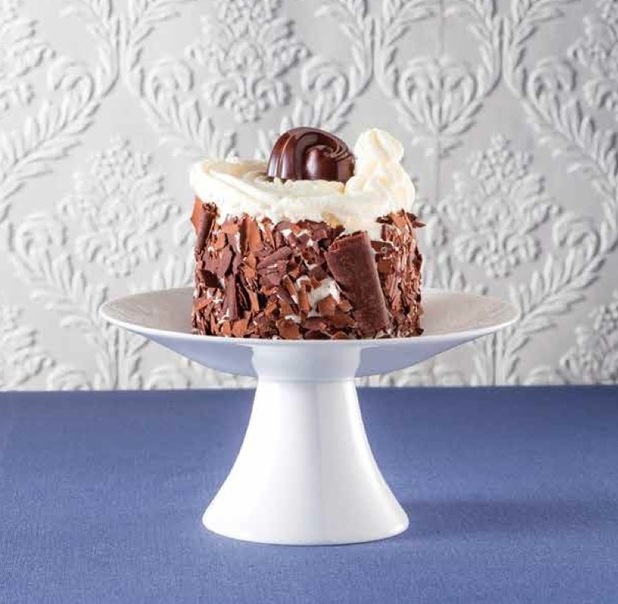 Plain meringue, light whipped cream, dark chocolate: these three ingredients are all you need for a featherweight treat worth a thousand kind words.
This recipe comes from master Belgian chocolatiers
Godiva
and they recommend topping with a heart-shaped praline for a very romantic touch.
Ingredients
3 egg whites
a pinch of salt
the same weight of the egg whites in caster sugar + their weight in icing sugar
300ml fresh cream for whipping
30g icing sugar
About 150g of dark chocolate chips, grated dark chocolate, or chocolate sprinkles
4 pralines of your choice to garnish
Equipment you will need:
Electric whisk
piping bag with a plain nozzle
greaseproof paper
grater for the chocolate
spatula
wooden spatula
Method
1 Cover the baking tray with greaseproof paper.Set the oven to 100°c/gas mark 1-2.
2 in the mixing bowl, whisk together the salt and egg whites until they stiffen (but don't look grainy, which means you have whisked them too much). Add the caster sugar gradually, whisking constantly. The whites will stiffen and swell even more to become meringues.
3 Pour the meringue into the piping bag and squeeze 12 circles measuring about 5cm each onto the baking tray covered in greaseproof paper. Place in the oven, leaving the door slightly ajar with a wooden spatula, so that the bottoms are dry and completely lifted off the paper. depending on your oven, this should take 1-3 hours. keep an eye on the meringues when you first put them in the oven, they should not brown.
4 Whip the cream into a firm consistency, adding 30g of caster sugar. Arrange the circles in threes, leaving the upper circle without any garnish. cover the outer rim and holding each Merveilleux between your thumb and index finger, roll it in the chocolate chips.
5. Put the rest of the whipped cream into the piping bag with a fluted nozzle and squeeze out a rose shape on the top of each. Garnish with your chosen praline chocolate, ensuring it is small enough to prevent the Merveilleux from collapsing (or cut- ting the praline diagonally into two).
6. Enjoy the Merveilleux within 2 hours so that the meringue stays crunchy.
Prep Time
30 minutes
Cook Time
Approx 2 hours
Cook's Tip:
if you have any meringue left over, you can grind it up and roll the Merveilleux in the powder for a 100% white effect.
Love chocolate? Check out our chocolate recipes below..
Copyright: Martin Poole for Constable Books