Lisa Roukin is the author of one of our fave new healthy eating recipe books, My Relationship with Food: 100 recipes to nourish mind, body & soul, out now, £25.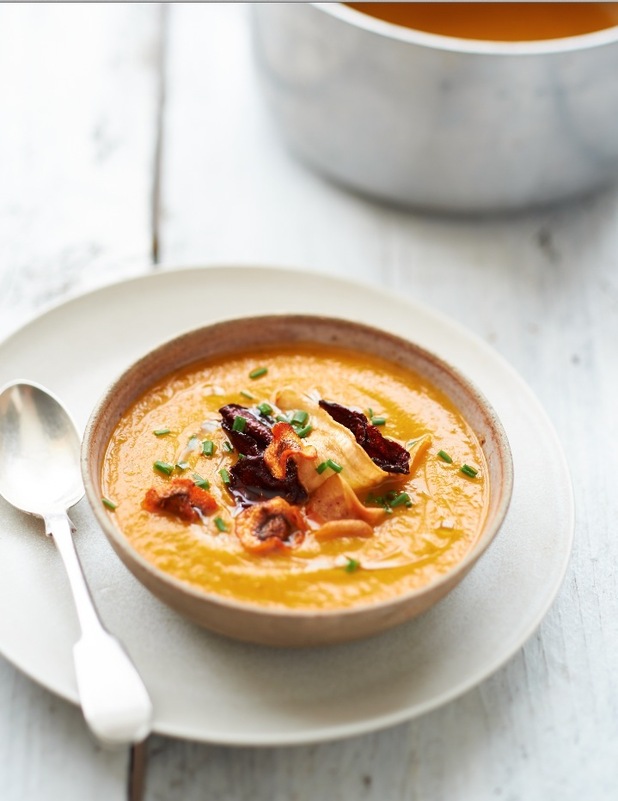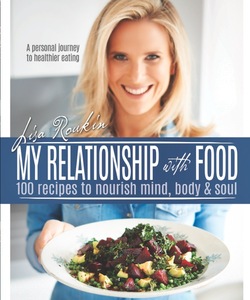 Bullied as a child for being overweight, she became a fad dieter and admits: 'I spent most of my teen life feeling out of control with my food and weight.'
Lisa, who trained at Le Cordon Bleu cooking school in Paris, suffered what she calls 'mindless compulsive eating'.
But, after her her culinary training, she decided to investigate the link between emotions and food.
The result
My Relationship With Food
documents her battles and shares the healthy recipes that transformed her life.
All of Lisa's recipes are gluten-free, many are dairy-free and all are low in refined sugars and carbs. This delicious veggie soup is a great one to start with.
'Carrot soup is naturally delicious and the addition of leeks elevate it to a more sophisticated level,' says Lisa.
Just the recipe to warm up a cold winter weather snap!
Ingredients
1.3kg carrots, cubed

680g courgettes, sliced
2 large echalion (banana) shallots, sliced
1 celery stalk, cut in half

1 bay leaf

1 leek finely sliced
1¼litre boiling water
2tbsp olive oil
2tbsp tomato purée
2tbsp bouillon powder

1tsp coconut sugar, or agave syrup
Sea salt and white pepper
GARNISH
Chives, finely chopped
150g vegetable crisps
Drizzle of olive oil
Method
1 In a large saucepan over a medium heat, sauté the shallots in olive oil for about 5 mins until translucent.
2 Add the sliced leeks and sauté for 3 mins with the onions. Add the cubed carrots, continue to sauté for another 3 mins then add the courgettes. Season with sea salt and white pepper.
3 Add the tomato purée and sugar, stir until the vegetables are coated. Add your bouillon powder together with the boiling water. Add the celery stalks and bay leaf then bring back to the boil for 3-5 mins.
4 Reduce the heat to medium and cook for 40 mins (if there's a lot of broth on the top, use a spoon to skim it off). Remove from the heat and cool slightly. Throw away the celery stalk.
5 Using a handheld blender, purée the soup in the pot, or in batches in a blender. If the soup is too thick, add a little extra boiling water (almond or soya milk are also good choices).
6 Garnish with vegetable crisps, a drizzle of olive oil and finely chopped chives.
Prep Time
30 minutes
Cook Time
40 minutes
Nutrition Information
Serves 4-6
Reveal is now on Google Plus! Join us here for the latest pictures, fashion and celebrity news!
Check out our gallery below for more fabulous soup recipes
Copyright: Tenderstem