We couldn't resist having a chuckle at this video of TOWIE boys Tom Pearce and James Diags attempting to cook up a storm in the kitchen.
The Essex pair can be seen trying to whip up their very best lamb keema tortilla stacks to impress two lucky ladies, but they do experience a few cooking mishaps along the way!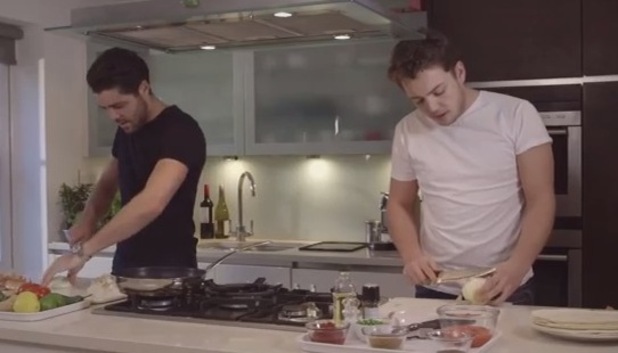 As well as struggling to pronounce "tortilla", the lads try to cope with onions making their eyes water and seem to find it difficult to "finely chop" the tomatoes.
Somehow, we don't think they'll be leaving
TOWIE
for a career as a chef anytime soon...
If you're feeling inspired to get cooking, we've got the recipe below for this delish hybrid of Mexican and Indian cuisine. But before you get started, watch Tom and Diags have a go, so you can avoid making the same mistakes as them!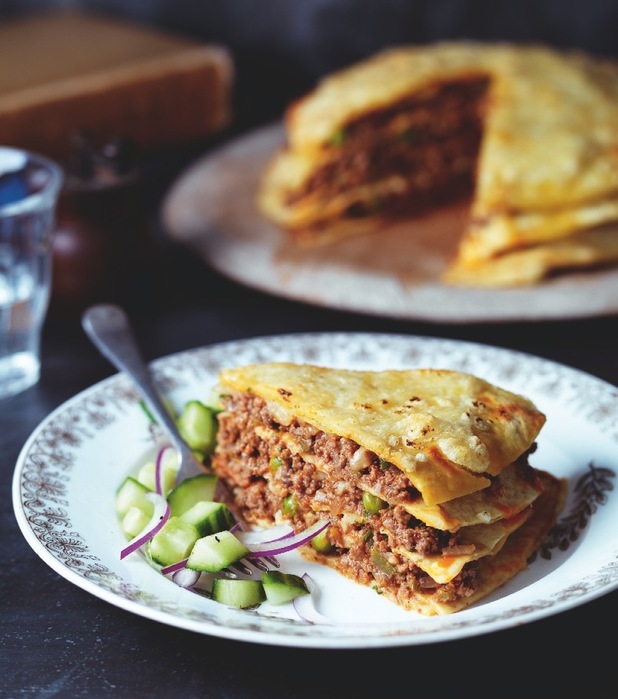 Ingredients
For the keema:
450g/1lb lean lamb mince
10ml/2 teaspoons sunflower or vegetable oil
1 large onion, peeled and finely chopped
2 garlic cloves, peeled and finely chopped or crushed
1 x 2.5cm/1inch piece fresh root ginger, peeled and finely chopped
1-2 green chillies, deseeded (if preferred) and finely chopped
10ml/2 teaspoons ground cumin
45ml/3 tablespoons garam masala or medium curry powder
4 medium tomatoes, chopped
5-10ml/1-2 teaspoons white sugar
30ml/2 tablespoons tomato purée
Salt and freshly milled black pepper
100g/4oz fresh or frozen peas
Large handful freshly chopped coriander, to garnish
For the tortilla stacks:
450g/1lb prepared lamb keema
150ml/¼pint good, hot lamb or vegetable stock
4-6 corn or flour tortillas
100g/4oz grated mild hared cheese, e.g Cheddar
Method
1
Heat the oil in a large non-stick frying pan and cook the onion and garlic over a low heat for 10 minutes or until soft and lightly golden.
2
Add the ginger, chillies, cumin and garam masala or curry powder. Cook over a moderate heat for 1-2 minutes, stirring occasionally.
3
Add the lamb and stir-fry for 2-3 minutes, then add the tomatoes, sugar, tomato purée and bring to the boil. Season, reduce the heat and gently simmer uncovered for 20-25 minutes, stirring occasionally. Add a little water, if needed.
4
Ten minutes before the end of the cooking time add the peas.
5
Place a tortilla on a large non-stick baking tray and spoon over a portion of the mince mixture evenly and a handful of cheese. Repeat with the remaining ingredients finishing with the cheese.
6
Bake in the oven on Gas mark 6, 200°C, 400°F for 10 minutes ,or until the cheese melts. Cut into equal portions and serve with salad.
Prep Time
20 minutes
Cook Time
Under 40 minutes
Nutrition Information
Serves 4
Watch Tom and Diags in action below:Like spice? Check out these gorgeous recipes:
Spicy Chicken Stew
Mexican Chicken Fajitas
Jerk Chicken Strips With Caesar Salad Dressing
Masala Scrambled Eggs