Macaroons are a gorgeous sweet treat that are perfecting for impressing that special person in your life, and with Valentine's Day just around the corner, how about trying to make your own home made Valentine's macaroons?
These delicious strawberry and almond macaroons will add the wow factor to any romantic celebration. Serve them with something sparkly for a guaranteed way to score brownie points with your loved one.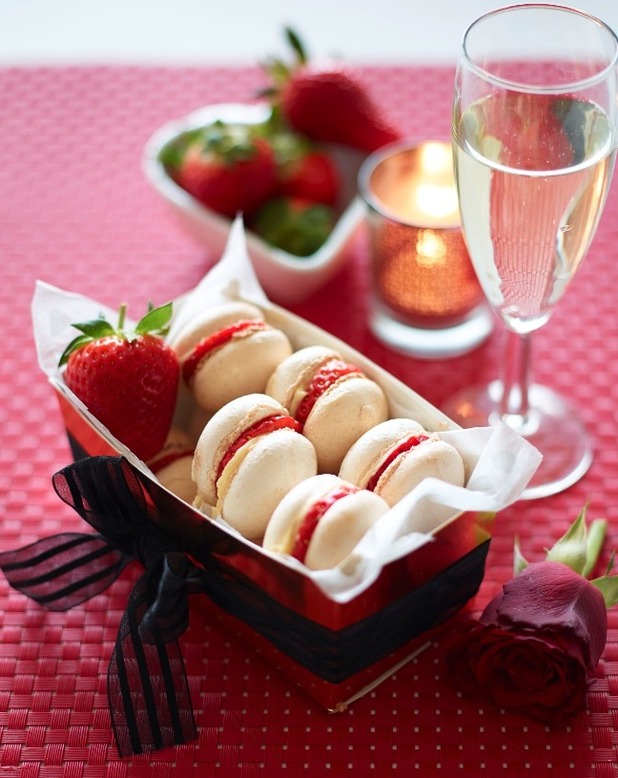 Ingredients
For the macaroons:
4 large egg whites
175g icing sugar
170g ground almonds
30ml water
170g caster sugar
For the filling:
200g butter (at room temperature)
100g icing sugar
10 Viva strawberries hulled and sliced
Method
1
Preheat the oven to 170°C fan/ 150°C.
2
Place 2 of the egg whites in a large bowl, sift in the icing sugar and ground almonds and mix into a paste.
3
Place the water and caster sugar in a small pan, and bring to the boil. The syrup needs to reach 118°C.
4
While the syrup is boiling, whisk the 2 remaining egg whites until stiff, ideally using an electric whisk. Pour the hot syrup slowly into the egg whites, whisking all the time. Continue whisking until the mixture is thick glossy and cool - the syrup will cook the eggs.
5
With a spatula, gently stir the syrup and egg whites mixture with the sugar, and almond paste until the two mixtures are combined.
6
Place the mixture into a piping bag and pipe out equal rounds onto a baking tray lined with greaseproof paper. Don't worry if all the mix doesn't fit on the tray, you can cook it in batches.
7
Allow the macaroons to sit for 20-30 minutes so they can form a skin. Cook the macaroons for 15-20 minutes and then allow to cool on the tray for 10 minutes.
8
For the filling, beat the butter and icing sugar together until light and fluffy. Sandwich the macaroons together with two slices of strawberries and a little buttercream.
Prep Time
1 hour
Cook Time
15 - 20 minutes
Nutrition Information
Makes 6 - 8
Reveal is now on Google Plus! Join us here for the latest pictures, fashion and celebrity news!
More fab Valentine's Day recipes.....
Copyright: Martin Poole for Constable Books