If you're craving some chocolate cake but need an excuse to indulge, we've got good news, there's an actual day dedicated to it! National Chocolate Cake Day and it's taking place tomorrow - 27 January.

What a great way to banish the blues!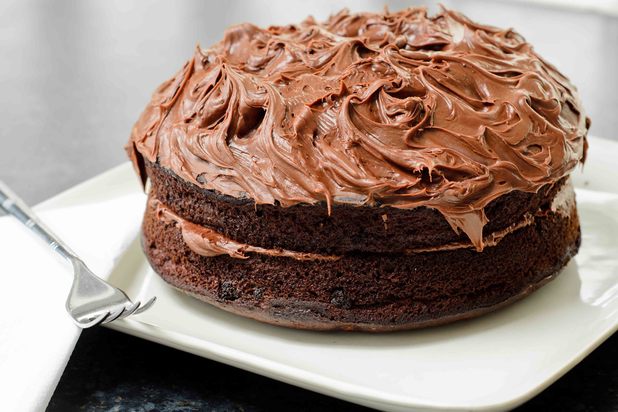 To celebrate the occasion, we have an amazing recipe for this sumptious Guinness chocolate cake.
The addition of this traditional Irish drink makes this taste incredible, while a rich buttercream filling and sour cream icing tops off this sweet delight.
Ingredients
For the sponge cake:
225g unsalted butter, softened
Soft dark brown sugar
4 large eggs, beaten
275g self-raising flour, sifted
4 tablespoons of cocoa powder
1 teaspoon baking powder
125ml Guinness
A pinch of salt
For the buttercream filling:
75g unsalted butter, softened
75g icing sugar
75g soft dark brown sugar
2 tablespoons of cocoa powder
2 tablespoons of Guinness
For the sour cream icing:
150g plain chocolate
75ml sour cream
75ml double cream
4 tablespoons of soft dark-brown sugar
Method
1
Preheat the oven to 190°C. Grease two 20cm cake tins and set aside.
2
For the sponge cake cream the butter and sugar together until fluffy. It is important the mixture is beaten well so the dark brown sugar breaks down. Mix in the beaten eggs a little at a time.
3
Fold in the flour, cocoa, baking powder and a pinch of salt whilst pouring in the Guinness at the same time.
4
Spoon the mixture into the cake tins and bake for 30 minutes. Once baked place the cakes onto a wire rack and leave to cool.
5
To make the buttercream filling, beat the butter with the icing sugar and dark brown sugar until fluffy. Once fluffy mix in the cocoa and Guinness.
6
For the sour cream icing, break the chocolate into small pieces and melt in a bowl over a pan of simmering water. Once the chocolate has melted add the additional icing ingredients. Stir together and then take off the heat and leave to cool.
7
Finally, spread buttercream icing on top of one of the cakes and place the other cake on top. Finally, pour the sour cream icing over the cake so it covers the top.
Prep Time
20 minutes
Cook Time
30 minutes
Nutrition Information
Serves 8
More gorgeous chocolate recipes:
Copyright: Martin Poole for Constable Books
Reveal is now on Google Plus! Join us here for the latest pictures, fashion and celebrity news!