The temperature has seriously dropped, so we're opting for comforting dinners to warm us up. One fabulous idea is this delicious chicken and lentils combo from River Cottage TV chef, Hugh Fearnley-Whittingstall.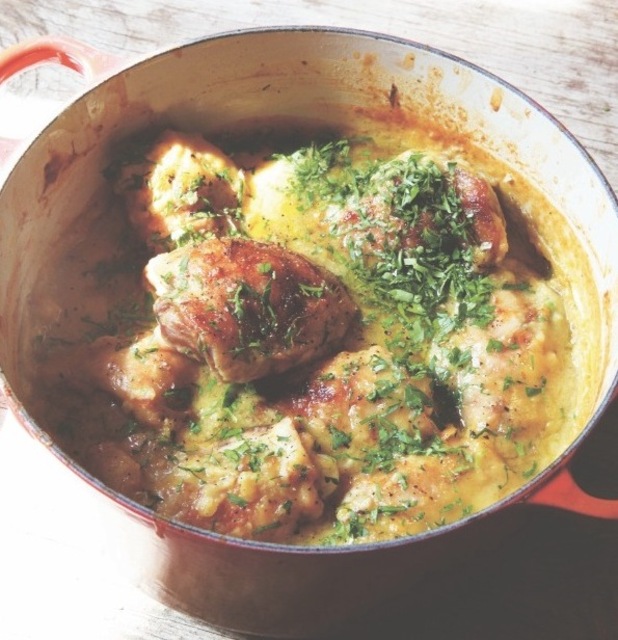 This delightful one-pot supper involves cooking together the likes of chicken, lentils, rosemary and onions for a succulent and filling meal. Simple but tasty, this casserole is an easy dish to whip up on a winter's night.
Ingredients
2 tablespoons rapeseed or olive oil
1 large onion, sliced
4 garlic cloves, chopped
Leaves from 2 sprigs of rosemary
200g red lentils, well rinsed
500ml chicken or veg stock
8 skin-on, bone-in, freerange chicken thighs, or 1 medium chicken (about 1.75kg), jointed into 6–8 pieces
Sea salt and freshly ground black pepper
Flat-leaf parsley, chopped, to finish
Method
1
Preheat the oven to 180°C/Gas 4. Choose a flameproof casserole dish or a wide, ovenproof pan that will hold all the chicken pieces snugly but comfortably.
2
Put the casserole on a medium-low heat. Add the oil, then the onion and cook, stirring regularly, for 6–8 minutes until it begins to soften. Add the garlic, rosemary and some salt and pepper. Cook gently for a further 5 minutes, then stir in the lentils and stock.
3
Season the chicken thighs and place skin side up in the casserole. You want most of the chicken skin to remain exposed above the liquid in the dish so it can brown in the oven.
4
Bring to a simmer on the hob, then transfer to the oven and bake, uncovered, for 1 hour. Check that the chicken is cooked right through and the lentils are soft. If not, return to the oven for 10–15 minutes and test again. Skim off any excess fat from the surface.
5
Taste the lentilly liquor and add more salt or pepper if needed. Serve, scattered with chopped parsley, just as it is or with steamed broccoli or spring greens on the side.
Nutrition Information
Serves 4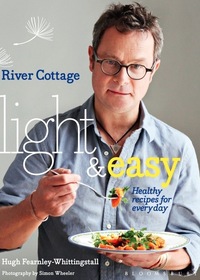 Extract taken from River Cottage Light & Easy, by Hugh Fearnley-Whittingstall, published by Bloomsbury, £25.00, HardbackMore comforting recipes:
Braised beef With Horseradish Dumplings
Spicy Chicken Stew
Cheese and Leek Bread Pudding
Chilli Sausage and Lentil Casserole
Reveal is now on Google Plus! Join us here for the latest pictures, fashion and celebrity news!
Check out our gallery below for more warming winter recipes...