There's nothing quite like a batch of freshly made brownies, right? We're forever searching for the perfect recipe, but we think River Cottage chef Hugh Fearnley-Whittingstall's version may mean the search is off.
Wheat and dairy free, these chocolate treats are great for those with food intolerances and taste incredible. Gooey, chocolately and seriously indulgent, they're the ultimate brownie choice.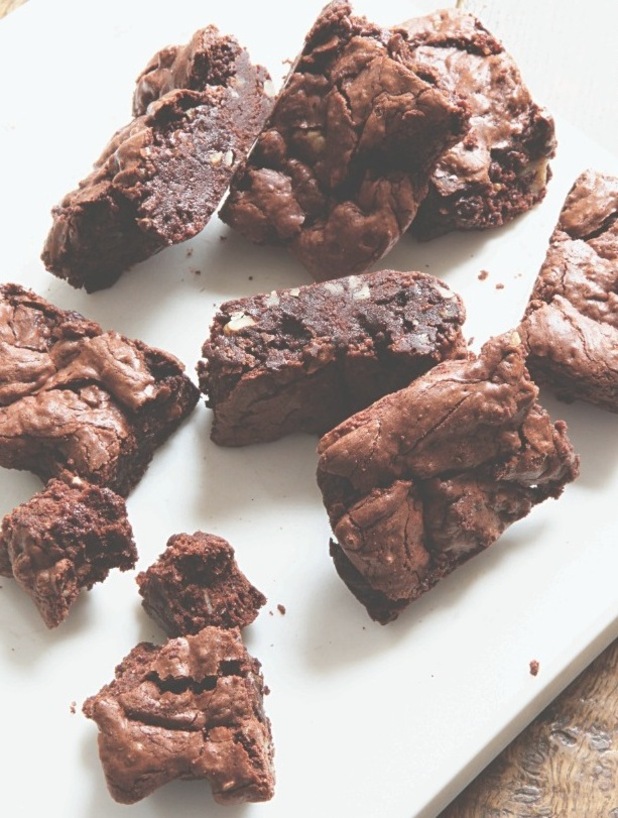 The recipe features in Hugh's new book,
River Cottage Light & Easy
, which contains an array of nutritious and wholesome ideas. Speaking about this particular recipe Hugh says: "These wheat- and dairy-free treats are densely fudgy and very, very chocolatey. In fact around one-third of their body weight is good dark chocolate – perhaps not unlike my friend Nikki after devising this delightful recipe.
"She did get through a lot of brownies. It was worth the sacrifice – this recipe has now surpassed and supplanted all previous wheat-flour based brownies in my affections."
Ingredients
200g dark chocolate (at least 70% cocoa solids)
100g coconut oil (raw or odourless)
100g ground almonds
75g brown or white rice flour
A pinch of salt
1 teaspoon baking powder
2 large eggs
150g soft light brown sugar
1 teaspoon vanilla extract (optional)
75g walnuts, roughly chopped
Method
1
Preheat the oven to 180°C/Gas 4. Line a brownie tin or baking tin, about 24 x 16cm or 20cm square, with baking parchment.
2
Break up the chocolate into small pieces and put into a heatproof bowl with the coconut oil. Set the bowl over a pan of just-simmering water and leave to melt slowly, stirring occasionally until smooth, then leave to cool until barely warm. You can do it in a heavy-based saucepan over a very low heat – but super carefully, removing from the heat when the chocolate is about half melted and stirring to finish the melting. Either way, the molten mix must not be hot when you add it to the other ingredients later.
3
Sift together the ground almonds, rice flour, salt and baking powder; set aside.
4
Whisk the eggs and sugar together, with the vanilla if using, until well blended and frothy. It doesn't have to be a thick mousse: a minute with an electric whisk will do it, a couple by hand with a rotary or balloon whisk.
5
Make a well in the centre of the dry ingredients. Pour in the egg and sugar mix, followed by the molten chocolate. Starting slowly, mix the whole lot together with a wooden spoon or whisk until all is combined in an even but thick batter. Stir in the walnuts.
6
Scrape the mixture into the prepared tin, spread it out with a spatula and bake for 20–25 minutes, or until the top looks firm and a skewer inserted into the centre comes out fairly clean but with a few moist crumbs sticking to it.
7
Let the brownie cool in the tin completely – leave for several hours or even overnight – then cut into squares or slices. These brownies are fairly gooey and a bit fragile – but very yummy indeed. If you put them in the fridge they'll get a bit fudgier and a bit firmer.
Nutrition Information
Makes 12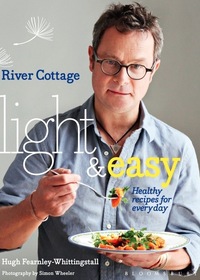 Extract taken from River Cottage Light & Easy, by Hugh Fearnley-Whittingstall, published by Bloomsbury, £25.00, HardbackLove chocolate? Check out these gorgeous recipes:
Copyright: Martin Poole for Constable Books
Reveal is now on Google Plus! Join us here for the latest pictures, fashion and celebrity news!