Forget your usual boring dinner options, we're livening up our evening meal with this authentic Spanish beer braised ribs recipe from chef Omar Allibhoy.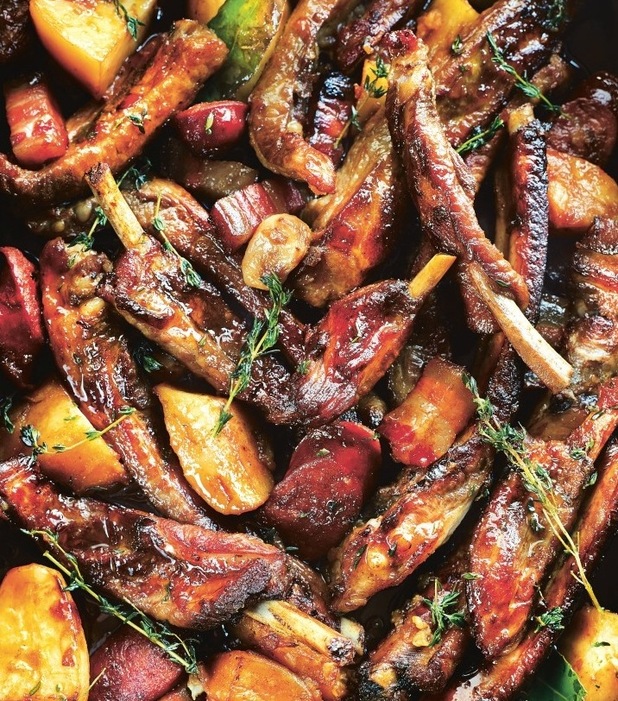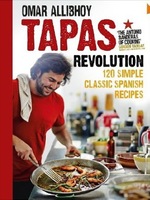 This gorgeous Spanish recipe is traditionally known as Costilla De Cerdo A La Cerveza. It involves caramelizing the likes of onion, garlic and chorizo, before combining with ribs, spices and beer.
Bursting with flavours, this Spanish supper is ideal when you fancy a change in the kitchen.
Ingredients
50ml olive oil
1.5 kg pork spare ribs
1 Spanish onion, roughly chopped
5 garlic cloves, unpeeled
100g chorizo (fresh or semi-dried), roughly chopped
100g panceta or bacon, roughly chopped
1 tablespoon clear honey
1 teaspoon sweet pimentón
1 bay leaf
4 sprigs of thyme
2–3 potatoes, peeled and roughly chopped
330 ml lager of your choice
Bread, to serve
Method
1
You can do this recipe in two different ways: either by cooking the whole dish in a large pan on the hob or by finishing it off by roasting it in the oven. If using the oven, preheat to 180°C/gas mark 4.
2
Put the olive oil into a roasting tray, a large terracotta pot or a heavy-based pan and place over a high heat. Add the ribs and pan-fry for about 5 minutes.
3
Add the onion, garlic cloves, chorizo and pancetta and cook for a few minutes until golden and starting to caramelize. Add the honey, pimentón, bay leaf, thyme and potatoes and cook, stirring, for a further 3 minutes.
4
Pour the beer into the tray or pan and either cook in the preheated oven for 1 hour or leave to simmer on the hob for about 45 minutes.
5
Serve these ribs with plenty of fresh bread to mop up the sauce and enjoy!
Prep Time
10 minutes
Cook Time
1 - 1/4 hours
Nutrition Information
Serves 4 as main dish
More tasty recipes to try:
Chorizo, Roasted Vegetables and Roasted Tomato Lasagne
Steak and Chilli and Chocolate Sauce
Authentic Chilli Con Carne
Spanish-style Eggs
Extracted from
Tapas Revolution
by Omar Allibhoy. Published by Ebury Press, £20
Check out more winter warmer recipes in our gallery below