There really is no better combination than chocolate and peanut butter, so we naturally got pretty excited over these little treats - especially with National Chocolate Week starting on October 13!
Forget the shop-bought versions and make your own chocolate peanut butter cups! They're super easy to whip up and you really won't be able to resist them when the chocolate craving kicks in. Just follow these simple steps and enjoy.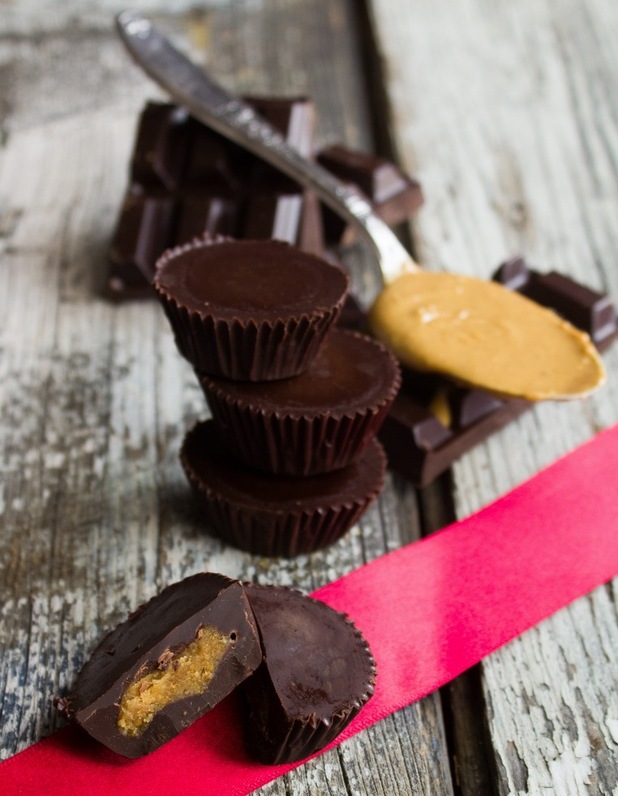 Ingredients
227g dark chocolate, chopped into small pieces
115g smooth peanut butter
55g cream cheese, room temperature
50g graham cracker crumbs (digestive biscuit crumbs are the nearest substitute)
3 tablespoons of Tate & Lyle Fairtrade Icing Cane Sugar
1 tablespoon vanilla
Mini paper muffin cup liners
Method
1
In a medium-sized bowl, combine graham cracker crumbs, icing cane sugar, peanut butter, cream cheese and vanilla. Mix until well combined and smooth.
2
Chop your chocolate into small pieces. Melt the chocolate in a double boiler. Note: you can use a pot resting on top of a pot of boiling water, not touching the water. Melt the chocolate in the top pot.
3
Pour about 2 teaspoons of the melted chocolate into the bottoms of the muffin cups. You are aiming for thick layers of chocolate on the bottoms and sides. This may be easiest to do with the muffin cups in the muffin tin to hold them in place.
4
Spoon about a teaspoon of peanut butter mixture into each of the cups, leaving some space at the top. Pour a thick layer of melted chocolate over the top so the edges of chocolate match up and form a seal.
5
Transfer to the fridge or freezer and wait until the tops have set. Once set, peel back the muffin liners and serve.
Prep Time
25 minutes
Nutrition Information
Makes 26
If you love chocolate, check out these recipes:
Copyright: Lindt
Reveal is now on Google Plus! Join us here for the latest pictures, fashion and celebrity news!