Popcorn is the ultimate movie snack, so why not make your own next time your settling down to watch the latest flick?
But instead of your usual sweet variety, we have a great recipe for a salt and vinegar flavour. The ultimate treat for savoury lovers.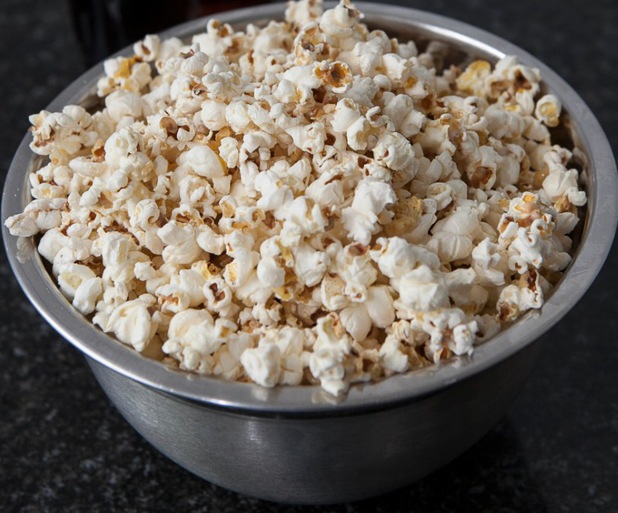 Ingredients
1 tablespoon vegetable oil
100g popcorn
A dash of Sarson's vinegar
A sprinkle of sea salt
Method
1
Heat the tablespoon of oil in a large pan (with a tight fitting lid) and tip in the corn kernels. Stir to coat the kernels with oil.
2
Put the lid on, keep on a medium heat and cook for 5 minutes or so, until all the corn kernels have finished popping. Leave to cool slightly.
3
Sprinkle over some sea salt and a few drops of vinegar. Carefully take the popcorn out of the pan (use a slotted spoon and be careful of any leftover/unpopped kernels. Serve immediately.
Prep Time
5 minutes
Cook Time
5 minutes
Nutrition Information
Serves 4
Check out these other tasty snacks:
Authentic Greek Tzatkziki
Gluten Free Mini Sausages
Pitta Pizzas
Mini Chicken & Pickled Onion Pies
Check out our gallery of picnic snacks below